Insurance is an invaluable ingredient in any profession/business/field/industry, and the food truck industry is no different, which is why we decided to do a piece that combines past FoodTruckr articles into one.
In these articles, food truck owners will, of course, find advice galore when it comes to all things relating to mobile kitchen insurance.
Use the advice to your advantage, and do not leave home without insurance in place!
Note: We provided a preview for each insurance article as well as a link that will take you to the actual article.
RELATED: 3 Los Angeles Food Trucks That Foodies Need To Try Immediately
Insurance Tips For Food Truck Owners
Sign up to receive the FoodTruckr Newsletter and we'll throw in our free guide: 6 Free Social Media Tools to Get People Talking About Your Food Truck.
How to Start a Food Truck 16: Get Insurance
"Alright, FoodTruckrs—over the last four months, you've done a lot of prep work and research to figure out whether or not a food truck is right for you. You've got your business plan, you've built an emergency fund, and you've even learned how to buy a food truck! Now, you're ready to move on to Unit 5: The Next Steps.

"During the month of May, we'll be moving on to all the nitty-gritty lessons you need to complete to get your truck up and running. We'll cover everything from truck maintenance to the licenses you need to establish your business as a legal entity. The next few lessons will be pretty heavy on information with a dash of legalese, so grab a to-go dish from your favorite local FoodTruckr before digging in!

"First up on this month's menu? Our guide to buying insurance for your food truck. We know that your food truck dream is a lot of fun and is likely based in your passion for cooking or a particular type of cuisine—but at the end of the day, your food truck is a business above all else. And as a serious business with a serious business owner who's aiming for success, it's essential to make sure that your truck is protected from anything and everything that rolls its way."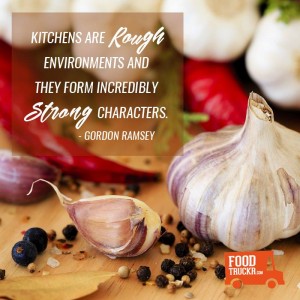 Some Of The Most Common And Unusual Food Truck Insurance Claims From Insure My Food Truck
"Every food truck needs insurance.

"There are obvious reasons why insurance is necessary, such as auto accidents, fires and food-related illness, but you might be surprised at what some of the most common and most outrageous food truck claims are…

"Insure My Food Truck has a gourmet food truck insurance program in most states. We have approximately 900 truck and trailer clients from coast to coast, so we see all types of claims coming in."
Looking to take your food truck business to the next level? If so, then The Food Truck Growth Kit has your name written all over it!
Where Does Your Food Truck Insurance Dollar Go?
There is no ads to display, Please add some