Editor's Note: Today we're excited to present a post from Jeremy Adams. Jeremy is the President/CEO of Prestige Food Trucks, which is the world's leading custom food truck manufacturer. In his current role as President/CEO, Jeremy manages dozens of employees, interacts with clients, and maintains a healthy relationship with all of his business partners. Since Prestige, Jeremy has launched many other successful companies.
Many people decide they want to enter the food truck industry because it sounds like a dream come true. They believe this life will feature them cooking up a storm in the kitchen every day, and getting better and better at their craft (which is cooking). They believe they will travel around town and meet new people as a normal practice. In every way, these people view being a chef in the food truck industry as a dream job.
For the folks who are mobile kitchen owners, we pose this question: Are you currently living out your dream in the food truck industry?
Is this life everything you hoped and dreamed for?
Sign up to receive the FoodTruckr Newsletter and we'll throw in our free guide: 6 Free Social Media Tools to Get People Talking About Your Food Truck.
Some people are going to answer with something along these lines: Absolutely.
Others are going to say something along these lines: It's been a tough journey.
Being a food truck owner is not for the faint of heart, but this you already know. The hours are long, the problems are huge (such as fixing a truck, dealing with customer and employee complaints, managing, leading, running a business, etc.) and the life you once knew probably is a thing of the past. That might be music to many people's ears, and it might not be.
If you did the homework and really studied this industry before becoming a food truck owner, then you probably knew what you were signing up for. You see, being a food truck owner isn't as simple as cooking food every day and making every single person who tries your food happy. You will create duds from time to time (or at least your employees will), and there will be customers who aren't happy, whether it was a customer service-related problem or the food itself.
Looking for Food Trucks For Sale? Check out this link for more details!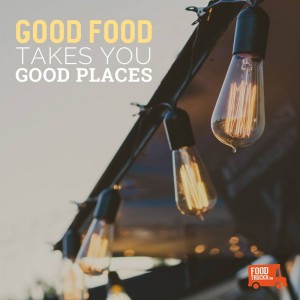 For many people, though, this is everything they ever dreamed of — they are living out their dreams every single day.
The point of all of this?
If you aren't happy with your current situation in the food truck industry, then you have to ask yourself why that is. Is it because you aren't in a location you would like to be in? Are you struggling with money? Are you struggling with attracting customers? Are you just tired of the long hours?
Whatever the reason, it's important to find a fix. You, more likely than not, entered this industry because you wanted a different life from a job standpoint — you wanted to become the person you were meant to be.
Looking to take your food truck business to the next level? If so, then The Food Truck Growth Kit has your name written all over it!
They key is finding out why you aren't happy (every single reason), and then finding solutions to those problems. This can — and should — be everything you wanted it to be. While a food truck business owner typically has a lot to juggle, you really are cooking food for a living, and cooking is likely your passion. No one said following dreams and living them out was going to be easy, but you are working in the field of your dreams, to say the least, and you hold all of the cards since you are the owner of your own business.
RELATED: Ways To Spice Up Your Food Truck Journey
Take the necessary steps to make this everything you wanted it to be. Whether those steps involve finding new locations, spicing things up with catering gigs, enhancing your customer service, creating a new menu, hiring new employees, delegating work to employees so your days are less chaotic, closing down shop during the winters, coming up with a new plan to make more money, turning your food truck into a restaurant, expanding your business or whatever it might be.
We will leave you with this: Are you currently living out your dream in the food truck industry?
If you liked this article, then we encourage you to share your feedback, advice, questions and/or stories below!
Looking to build a new custom food truck? Check out this link for more details!
To dig your teeth into what FoodTruckr has to offer, make sure to like us on Facebook and follow us on Twitter, and also make sure to check out more content that we bring to the table.
There is no ads to display, Please add some