As of result of it not only being Flashback Friday but September as well, we decided to go all the way back to last September (yes, the entire month) for this week's edition of Flashback Friday.
Therefore, we are going to be dropping every article from September 2016 — there were 12 total in all. Make sure to take the information to heart, because it will likely do you wonders in so many different ways (from motivating you via great food truck stories to giving you some great tips for your food truck business).
The offseason is right around the corner, but you still likely have goals to hit. In the spirit of that thinking, it's time to get focused, motivated and bring that hustle game up a notch or two. Good luck this fall, FoodTruckrs!
Flashback Friday: A Look Back At Every Food Truck Article From September 2016
Sign up to receive the FoodTruckr Newsletter and we'll throw in our free guide: 6 Free Social Media Tools to Get People Talking About Your Food Truck.
Everything You Need To Know About FoodTruckr's 'I'm A FoodTruckr' Facebook Group
"Have you always wanted to break into the food truck industry? Perhaps you already have in a big way and you currently own and operate your own mobile kitchen, but you could still use advice in many key areas. If this sounds like you, then FoodTruckr likely has you covered, and can provide you with more information on how to meet all of your food truck needs."
Simple Thoughts That Will Motivate Food Truck Owners During Times Of Stress
"The mind is a very, very powerful thing. We must never forget that. If people start having negative thoughts, then they aren't going to achieve their goals and dreams. However, if people start thinking positively, then the mind will think anything and everything is possible, and that is true."
Great Practices Your Food Truck Should Incorporate During The Slow Season
"The key takeaway is this: You have to attract people to your catering truck. When the temperatures are dropping, culinary entrepreneurs can't expect said customers to just flock in. Yes, every food truck has a good amount of regulars, but you have to make people want to come to your truck (more from that later)."
Looking for Food Trucks For Sale? Check out this link for more details!
The Soul Food Stop Is 'A Food Truck On Steroids'
"Everyone has a story to tell. Everyone has traveled along on their own eventful journey. Mobile kitchen owners in the food truck industry certainly have their own stories to tell, and the Soul Food Stop is no exception to the rule."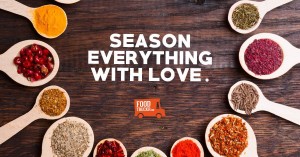 Powerful Quotes Food Truck Owners Should Follow Every Day
"We understand how tough life can be, especially if you are part of the food truck industry and own your own mobile catering truck. Just remember, you entered this industry for a reason — you love food, being a chef and everything else that goes along with that. Owning and operating a food truck was likely your dream job. Well, you are currently living out your dream, so now is the time to take it all in. In the process, it is also time to work harder and harder every single day."
Delicious Foods Everyone Should Be Enjoying This Fall
"In the spirit of fall being just around the corner, foodies and food truck owners alike need to start celebrating. How can food lovers and mobile kitchen owners celebrate during this time of the year with food, one might be wondering? Easy. Food truck owners can start dishing out their fall menus and foodies can simply go to these food trucks and enjoy all of the delicious food that is being offered."
Why Food Truck Entrepreneurs Need To Change Up Menu Strategies
"While marketing, social media and customer service are so important in the food truck industry, so is changing up your menu strategies. Do you have the same menu year-round, or do you change it up as the seasons change? If you go with the same menu year-round, hopefully it is as unique — yet simple — as In-N-Out's menu. If not, then you could be in trouble."
Looking to take your food truck business to the next level? If so, then The Food Truck Growth Kit has your name written all over it!
Big John's Ragin' Cajun Food Truck Is Providing Fort Wayne, Indiana With Authentic New Orleans Food
"FoodTruckr had the pleasure of speaking with John Maxwell of Ragin' Cajun Food Truck. Needless to say, Ragin' Cajun Food Truck is jam-packed with amazing recipes, and the food truck is truly providing authentic New Orleans food."
A Picnic Place Is Serving Up Mouthwatering Foods This Fall — And All Year Long As Well
"Do your homework about laws, restrictions, fees, etc. in your area. Make sure you have AT LEAST one year's worth of salary in savings (or another source of income) to support yourself while you get going. It takes a while to become profitable. Work HARD — this is not an easy venture. Have FUN — when your truck is rockin', there is nothing more fun!"
Barroluco Argentine Comfort Food Is Bringing Delicious Argentine Dishes To The Food Truck Industry
"FoodTruckr had the pleasure of speaking with Victor Omar D'Angelo of Barroluco Argentine Comfort Food. Barroluco might serve up delicious Argentine food, but it's actually located in Columbus, Ohio. According to D'Angelo, Barroluco's goal is "to establish Barroluco as an affordable-luxury, fast-casual mobile restaurant and bakery." Nonetheless, this food truck is offering up otherworldly food left and right, and they also cater."
Gypsy Express' Unique Background Is Why The Food Truck Industry Is So Great
"Not everyone who enters the food truck industry has a background in food, if you will. Some people enter this industry to become chefs, even though they have little experience in that department. Others enter because they are entrepreneurs and they want to get their first business underway. Then there are people who enter this fine industry for completely different reasons, and Gypsy Express fits that description."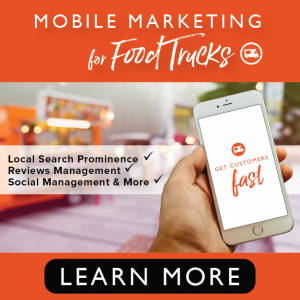 Food Truck Weddings Are Becoming More And More Popular Nowadays — And For Good Reason
"Have you ever imagined having your wedding catered by a food truck? Heck, maybe that is some people's dream. Dream or not, more and more couples are getting their weddings catered by mobile catering trucks. When you think about how great food truck food is, and the amount of money you could be saving, it really is a no-brainer."
If you liked this article, then we encourage you to share your feedback, advice, questions and/or stories below!
Looking to build a new custom food truck? Check out this link for more details!
To dig your teeth into what FoodTruckr has to offer, make sure to like us on Facebook and follow us on Twitter, and also make sure to check out more content that we bring to the table.