Yet another Friday is here, which means another edition of Flashback Friday is among us as well!
For the purposes of this week's edition of Flashback Friday, we are going to go way back (all the way back to Nov. 14, 2014, to be exact).
On that day, FoodTruckr published an article that revolved around food truck maintenance. The title of the article: How to Run a Food Truck 10: Perform Preventive Food Truck Maintenance.
Whether you want to believe it or not, food truck maintenance is a must, and it could make or break your entire business! If you don't take care of your truck, then it could break down — that might be a no-brainer, but so many folks don't follow along with proper food truck maintenance. They push off oil changes, forget to rotate the tires, don't take an oil leak seriously, etc.
If your food truck breaks down, then you will lose business every day it is in the shop. Not to mention, if you had a catering gig or food truck event booked, but have to miss it as a result of your truck being out of commission, then you will lose a ton of money, and you might also lose credibility.
You might look at your food truck as a kitchen, which means you only take care of the kitchen, but it is, in fact, a truck, meaning it is a vehicle. If you plan on getting the most life out of your vehicle (in this case, your food truck), then you have to take care of it!
Without further ado, let's go back in time!
Note: We included a preview of the article as well as the link so you can check out the entire thing!
Flashback Friday: A Look Back At Some Invaluable Food Truck Maintenance Tips
Sign up to receive the FoodTruckr Newsletter and we'll throw in our free guide: 6 Free Social Media Tools to Get People Talking About Your Food Truck.
"In last week's "How to Run a Food Truck" lesson, we covered an important topic that many of you are facing right now—preparing for the off-season and figuring out how to keep your business going during the cold winter months. Though we focused primarily on alternative business opportunities you can pursue to avoid regular street service, we also know that many of you will continue on with your normal routes—even through extreme wind chills, snow, and ice. With that in mind, we've written today's lesson for you.

"If you're planning to keep on truckin' through the winter (and even if you're planning to go out less by focusing on catering and events, as we suggested in last week's post), you absolutely need to make sure your truck is running at its best. Food truck maintenance is important all year long, but it matters even more when you're working during harsh weather and the threat of a breakdown is even higher."
Looking to take your food truck business to the next level? If so, then The Food Truck Growth Kit has your name written all over it!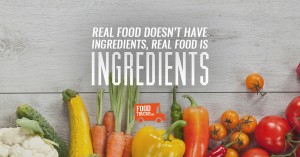 "Because preventive care for your truck is always important, we've broken the specific checks you need to perform into two categories below—food truck maintenance tips for the winter and general food truck maintenance tips to follow throughout the year. We recommend scheduling an appointment with your food truck mechanic now to make sure you're fully prepared in both categories, and then hanging on to the latter half of this lesson to refer back to when spring starts again.

"Grab a cup of hot chocolate and a warm blanket, and let's start learning how to get your truck ready for a cold, snowy winter!"
Reminder: This was only a preview, if you will, of the article. To read the entire thing, make sure to follow this link!
Looking for Food Trucks For Sale? Check out this link for more details!
Here are some other gems/topics you can look forward to:
Four Winter-Specific Food Truck Maintenance Tips
Six Year-Round Food Truck Maintenance Tips
Keep Your Truck Ready for Anything
Good luck out there, FoodTruckrs, and make sure to take care of your food truck! It is the foundation of your business, after all!
RELATED: 3 Questions Successful Food Truck Chefs Must Answer
If you liked this article, then we encourage you to share your feedback, advice, questions and/or stories below!
Looking to build a new custom food truck? Check out this link for more details!
To dig your teeth into what FoodTruckr has to offer, make sure to like us on Facebook and follow us on Twitter, and also make sure to check out more content that we bring to the table.
There is no ads to display, Please add some