Editor's Note: Today we're excited to present a post from Jeremy Adams. Jeremy is the President/CEO of Prestige Food Trucks, which is the world's leading custom food truck manufacturer. In his current role as President/CEO, Jeremy manages dozens of employees, interacts with clients, and maintains a healthy relationship with all of his business partners. Since Prestige, Jeremy has launched many other successful companies.
Do you fancy yourself an entrepreneur?
Well, if you risked your own money to start up a food truck business … then you are an entrepreneur.
With that said, we plan on providing an overwhelming amount of advice on this fine Flashback Friday in the form of tips for food truck owners and entrepreneurs alike. This information is going to come in the form of previous articles published right here at FoodTruckr, so make sure you click on the links below after reading the previews.
Your food truck entrepreneur game will definitely receive a serious boost as a result.
Flashback Friday: A Look Back At Tips For Food Truck Entrepreneurship
Sign up to receive the FoodTruckr Newsletter and we'll throw in our free guide: 6 Free Social Media Tools to Get People Talking About Your Food Truck.
If you are a food truck entrepreneur, then you are clearly a very motivated and goal-oriented person. You took a major risk, which was entering the food truck industry, and you followed your dreams of becoming a chef in the process.

Now that you have likely accomplished one of your biggest dreams, or have at least entered your dream industry, it's time to set some new goals. It's time to take your dream of being a chef to the next level.

With that in mind, all food truck entrepreneurs should approach their goals a certain way, and we have mapped out that glorious path below.
Looking to take your food truck business to the next level? If so, then The Food Truck Growth Kit has your name written all over it!
4. Be Open to Change

Paul Graham is the co-founder of Y Combinator, a company that's both a business school and a venture capital firm that finances about 40 start-up businesses each year. Over the course of three months, the lucky entrepreneurs who earn a spot in one of Paul's classes receive valuable business advice, financing to get their ideas off the ground, and the opportunity to pitch their companies to major investors. One of the main lessons they learn is simple: be open to change.

Paul teaches his students that while many companies started out with great ideas, they quickly changed their business plans upon finding out what their users really wanted. He emphasizes the point of making something people want above all else—and lets his students know that they need to be willing to pivot their ideas if the market demands it.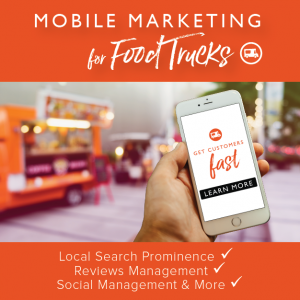 For many food truck entrepreneurs, the busy season is already in full effect, despite the fact that summer hasn't officially started yet. For others, the busy season is nearing.

Regardless, are you ready to make a big difference in the mobile kitchen industry this summer? Are you ready to achieve all of your goals? Are you ready to have the most successful summer of your life in the mobile kitchen industry?

In hopes of making the above happen, we will be providing three ingredients food truck entrepreneurs should focus on this summer (or add into the mix, at the very least).
Looking for Food Trucks For Sale? Check out this link for more details!
We hope the articles above can do you wonders while you are traveling along the path of your food truck dreams. The key is finding the information that relates to you and your food truck business, and applying said information to your food truck wherever you see fit. If nothing else, we hope the info can at least help you during the process that is brainstorming new strategies for your food truck business.
Nonetheless, good luck at your food truck this weekend (and every day after that)!
Looking for more advice? Make sure to check out these articles as well:
3 Keys To An Entrepreneur's Success In The Food Truck Industry
3 Basic Scheduling Tips Food Truck Entrepreneurs Need To Follow
If you liked this article, then we encourage you to share your feedback, advice, questions and/or stories below!
Looking to build a new custom food truck? Check out this link for more details!
To dig your teeth into what FoodTruckr has to offer, make sure to like us on Facebook and follow us on Twitter, and also make sure to check out more content that we bring to the table.
There is no ads to display, Please add some