In the recent past, we interviewed real life food truck owners who were battling it out in the mobile kitchen industry.
Each food truck had its own unique story — which tends to be the case for any food truck owner in this wonderful industry — and each owner unleashed some invaluable advice for prospective, new and current mobile kitchen owners.
As a result of it being Flashback Friday, today we will take a look back at some of the interviews we conducted with these food truck owners. Therefore, we gathered some of the advice that was featured in previous articles, and we will be unleashing the advice below.
If you are new to the food truck industry, are thinking about joining or are currently trying to survive and thrive, then it would be wise to take the advice to heart. After all, said advice is from real owners who have actually experienced what this industry has to offer.
Sign up to receive the FoodTruckr Newsletter and we'll throw in our free guide: 6 Free Social Media Tools to Get People Talking About Your Food Truck.
Flashback Friday: All-Star Advice From Real Food Truck Owners
RELATED: 2 Unique Ways To Stay Motivated When You Want To Quit As A Food Truck Owner
"When you run a restaurant, it's pretty much just seven days a week. Food trucks, during the season, it's six days a week."
"You've got to love this business. If it's just a job to you, if you're just getting into it just to make money, you're in the wrong business… Granted, you can make a living at it, but if you don't truly love it, if it doesn't move your soul, don't do it."
"Do your homework about laws, restrictions, fees, etc. in your area. Make sure you have AT LEAST one year's worth of salary in savings (or another source of income) to support yourself while you get going. It takes a while to become profitable. Work HARD — this is not an easy venture. Have FUN — when your truck is rockin', there is nothing more fun!"
Looking for Food Trucks For Sale? Check out this link for more details!
"I think that the difficult part is to keep the quality. The quality is the most important. The second one, in my case, is I work 24/7. I don't stop. I've been looking for people to train, and it is a little difficult to find people sometimes. Now, at the moment, I have so many friends that are helping me, supporting me."
Advice Victor Omar D'Angelo would give to future food truck owners: "I would say to have good capital and a massive marketing plan strategy."

"Our favorite part of being food truck owners is we love food and people, and we can put them together. When we are in the park, we offer table service. People love that, because most places take your money and show no appreciation to the customers. We pass out free popcorn to families. Not big bags, but a little. It keeps the kids happy so mom and dad can order without the kids screaming. We have passed out Mr. Freezes to kids when it is hot. You have to give a little, it cost nothing to show kindness."
"Our advice, well, when setting up a business like this, use your five senses. You must have a passion for people and food. We visited many food trucks and canteens, and we used what we liked out of each of them and then put our own personality into the mix, and bing, bang, poof, GYPSY EXPRESS. We wish everyone the very best in their adventure."
Looking to take your food truck business to the next level? If so, then The Food Truck Growth Kit has your name written all over it!
"My favorite part of being a food truck owner is meeting people. We go to so many different events throughout the year, which gives us a chance to meet and network with all kinds of characters. I could do without the long drives to get to some events but I knew that going into this. And if you get stuck behind me on some Vermont/New Hampshire back road, I'm sorry! My little truck drives like a waxed up saucer sled!"
"Advice to new truckers? Write a ridiculously solid business plan and research regulations/permits before you even spend a dime. There is still a myriad of red tape that needs to be navigated for mobile vendors and it's not worth investing in a project if you can't even get a permit to operate."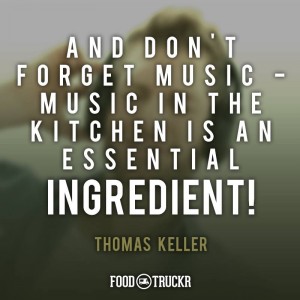 "You know, every day it's different. Even though we've been to the same office 10 times, there's still people who just started working or they haven't gotten the chance to try us yet. Just interacting with our customers is really exciting and great."
"Plan to work more than you've ever worked in your life."
Looking to build a new custom food truck? Check out this link for more details!
To dig your teeth into what FoodTruckr has to offer, make sure to like us on Facebook and follow us on Twitter, and also make sure to check out more content that we bring to the table.
There is no ads to display, Please add some