There are an overwhelming amount of people entering the food truck industry these days, and for the most part, we think that is awesome … as long as every food truck owner knows what they are getting into.
People enter this industry for many different reasons: Some people's dreams actually consist of being a chef and running a kitchen, some people just want to own a business (and the food truck industry provides a great opportunity for that) and some people simply think they are going to get rich overnight.
We are here to tell you the truth about overnight success in the food truck industry. First things first, we want to drop this gem, and everyone needs to take it to heart: Everyone is different, meaning everyone's path to success is different. While some things might work well for some, these same things will not work for everyone, meaning there isn't necessarily this easy formula people can follow to achieve success.
With that in mind, hard work, hustling and passion tend to go a long way … and so does being in the right place at the right time, or knowing the right people.
Sign up to receive the FoodTruckr Newsletter and we'll throw in our free guide: 6 Free Social Media Tools to Get People Talking About Your Food Truck.
The Truth About Overnight Success In The Food Truck Industry
You want the truth? Well, here it is: There is no such thing as overnight success in the food truck industry. Successful owners work nonstop, and they get all of the right pieces in place, and these pieces lead to success.
Now, everyone looks at overnight success differently, and that is a valid point. Some people are considered overnight successes when they blow up right when they enter the game, but is that type of person truly an overnight success?
More likely than not, that person has put in a ton of work, work that wasn't seen by the masses until he/she was actually successful/popular. For example, some people think an NBA player who tears it up in his rookie year is an overnight success. In reality, this player has likely been playing basketball for years, and therefore has been working on his craft for years. This person has put in extra nights in the gym, has always been the first person to arrive at practice and the last one to leave. This person prepared himself for the big moment, the big stage, and this preparation isn't always seen, which is why this person would be considered an overnight success to many people. You must remember, this person has been working toward his dreams for a long time.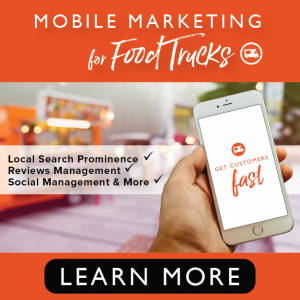 Heading back to the food truck industry, everyone is different. An owner who sees a massive amount of success shortly after opening up his/her truck might have been in the food business for a long time. This person might have started off bussing tables, and then gradually worked his/her way up from there. These types of things — you know, basically holding every job in a kitchen/restaurant — prepared this person for the big stage, which was opening up a food truck and running the show.
We aren't trying to discourage anyone here by saying overnight successes don't exist, because they do. We are just trying to get mobile kitchen owners — aspiring and current — in the right mindset.
You have to put in a lot of work before you can start serving food in the big leagues (in this case, the food truck industry). So many people think the food truck industry is a get-rich-quick scheme. However, the path to success in this industry is brutal, and it is just as tough to sustain that success.
Looking for Food Trucks For Sale? Check out this link for more details!
You have to create the business plan, come up with the money for a truck, perfect the perfect food truck concept/menu, hire the right employees, learn the ways of the kitchen, practice your craft of cooking and the list really could go on and on.
On top of all of the preparation, you have to work long hours (we are talking double-digit workdays for six to seven days out of the week here). You don't just simply open up a truck, sell a couple of meals and then land on the top of success mountain. If it were that easy, then literally everyone would be doing it. Unfortunately, some people find out the hard way.
Being a successful food truck owner takes passion, hard work, skill, a business mind and, in some cases, luck. You have to have the right location, you have to set up the right catering gigs, you have to venture to the right food truck events, etc.
Looking to take your food truck business to the next level? If so, then The Food Truck Growth Kit has your name written all over it!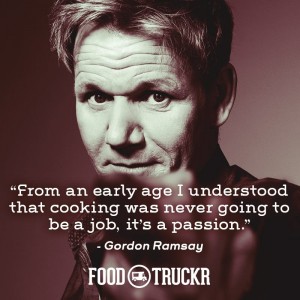 There are plenty of one-hit wonders on this planet, but if you start up a food truck business and also start to thrive, then there is nothing one-hit wonder about you. There is so much that goes into being a food truck owner … so much that is not visible to outsiders.
People who succeed in this industry shortly after opening up shop put a lot of time into the grand opening (or at least came up with the perfect plan for them), they made great business plans, they worked hard in the kitchen (and made great food in the process) and you get the point.
That is the truth about overnight success in the food truck industry, whether you want to believe it or not.
Consistent. Hard. Work.
That is how you succeed in the food truck industry. There is nothing overnight about it, and that is the beauty of this industry, really.
RELATED: Everything FoodTruckr Has Ever Published Relating To Social Media
If you liked this article, then we encourage you to share your feedback, advice, questions and/or stories below!
Looking to build a new custom food truck? Check out this link for more details!
To dig your teeth into what FoodTruckr has to offer, make sure to like us on Facebook and follow us on Twitter, and also make sure to check out more content that we bring to the table.
There is no ads to display, Please add some