When thinking of where to start up a food truck business, most people would have places like California, Florida and New York in mind (among others). However, not many people would think of starting a mobile kitchen in Alaska, but that is exactly what Wagner's Pizza Bus has accomplished.
FoodTruckr had the pleasure of speaking with Mike Wagner of Wagner's Pizza Bus. If you are looking for an awesome story, then look no further than this amazing food bus, if you will. Wagner's Pizza Bus is located in Fairbanks, Alaska, and it is owned and operated by Michael and Diana Wagner. What makes this food truck so special? Well, for starters, it is located in Alaska … and it stays open year-round.
Sign up to receive the FoodTruckr Newsletter and we'll throw in our free guide: 6 Free Social Media Tools to Get People Talking About Your Food Truck.
And now, let's let Mike Wagner tell us the story of Wagner's Pizza Bus.
"We lived in a small little community that really didn't have a whole lot as far as food, and I actually went to a guy having a yard sale," Wagner said. When I went in and I was looking at his stuff, he proceeded to tell me that it was a pizza shop. So we ended up leasing a restaurant for about 10 months on the terms that in a year, he was going to sell it to us. But at the 10-month mark, he reneged on the deal. We already had all of the equipment, so we just turned around and ended up buying a food truck. It was a school bus."
In terms of Wagner's Pizza Bus' No. 1 item, it revolves around — you guessed it — pizza.
"Pizza… We can do just about anything."
That is the case because of the "big gas fired oven" and the endless amount of toppings offered at Wagner's Pizza Bus. Wagner said there are at least 20 toppings customers can choose from.
"It's not a thin crust and it's not a thick crust."
According to Wagner, at first, Wagner's Pizza Bus let the customers pick anything they wanted on their pizzas. However, people started asking about specialty pizzas, so they started incorporating specialty pizzas.
"We have probably 10 or 12 specialty pizzas that we do."
Chicken bacon ranch, Philly cheesesteak, chicken fajita and a taco pizza are just some of the specialty pizzas that Wagner's Pizza Bus has to offer. For all of those breakfast lovers out there, Wagner's Pizza Bus also offers a breakfast pizza, basically making this food truck a one-stop shop.
Although Wagner's Pizza Bus is, of course, most known for its amazing pizzas, that is not the only thing this food truck dishes out.
"When we're out on the road, we strictly just try to stay with pizza, but we do hoagies. We do the original Philly cheesesteak. We do that with the chicken, too. And then we do a meatball sub, ham and cheese, turkey, cheese cosmo, a spicy Italian, a BLT, and we also do burgers… We do salads… And we also do some ice cream stuff. Milkshakes. Sundaes. Floats."
Fairbanks, Alaska gets extremely cold in the winter. However, that does not stop Wagner's Pizza Bus from serving up its delicious recipes. In fact, Wagner's Pizza Bus will even stay open when the temperatures drop to minus 30 degrees!
"We run year-round. Usually, in the summertime, we do events in town, in downtown Fairbanks… During the winter months, we set up in the little community that we live in, which is Two Rivers. And right now, we are actually set up on the edge of our property, which is a little bit off the main highway. We cater mostly to the locals in the wintertime. It's just easier for us. But yeah, we run year-round, even at 30 below."

"We have a 600 degree oven in there, plus a second source of heat, so it stays nice in there."
RELATED: Better Buzz Mobile Espresso Went From Brick-And-Mortar Cafe To A Business On Wheels. It's coffee time! In the spirit of that thinking, we have a great coffee story for you!
If you are a fan of Halloween, or the fall festivities in general, then you will love what Wagner's Pizza Bus is doing during this time of the year.
"Like right now, we have a ton of Halloween decorations out, and then for people who come to see the Halloween decorations, we offer free cocoa and free hot cider. At Christmastime, we do Christmas lights and stuff like that. Where we're at, they have some dog sledding events in town, and we'll go do them."
So, if you are ever at a dog sledding event in Alaska, make sure to look out for Wagner's Pizza Bus.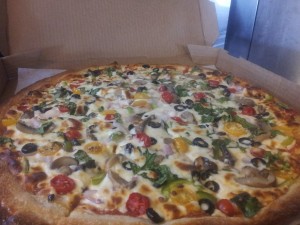 Now, let's get back to some of the food options. In particular, we will check out some of the pizzas that Wagner would recommend for customers who have never been to Wagner's Pizza Bus.
"Our supreme is a big hit, and our three meat pizza is a big hit. But then for the people who don't like the meats, we have our white garlic and herb pizza. We just started doing a pesto and tomato and spinach pizza that's a pretty big hit."
We asked Wagner what his favorite part about being a food truck owner was, and this is what he had to say:
"Meeting different people. Especially this year. We were downtown, and we actually met a lot of people from our home state, which is Pennsylvania."
Also, Wagner stated that when he hears people actually recommending Wagner's Pizza Bus — which seems to be a common occurrence — it makes running a kitchen truck that much better.
With that said, being part of the food truck industry isn't for everyone. It's a very tough industry to grow and thrive in, after all. Nonetheless, here's some advice Wagner offered up for prospective food truck owners.
"It's a lot of work … but the freedom is what we like because my wife and I do this together. We are going into our fourth winter of my wife and I working together every day. Not every couple can do that, so that's what makes it nice. "
Wagner mentioned that his job before this featured him being away from his family for almost 15 hours a day. And some days, longer than that. Clearly, owning a food truck is a great change in that department for him.
Wagner said he jokes around about the ultimate goal being to own a food truck in all 50 states. Luckily, he already has a great start as he is in arguably one of the toughest states to reach in Alaska.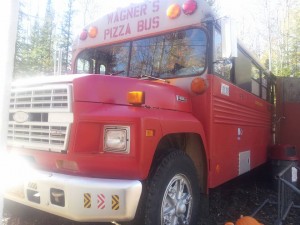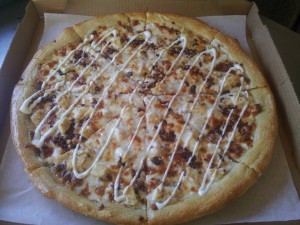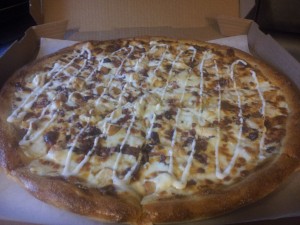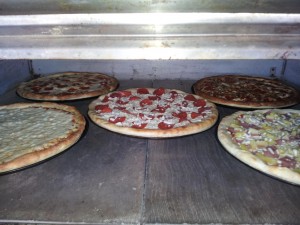 Looking for financing to start or grow an existing food truck? JSL Financial has you covered.
To dig your teeth into what FoodTruckr has to offer, make sure to like us on Facebook and follow us on Twitter, and also make sure to check out more content that we bring to the table.
There is no ads to display, Please add some