For this week's edition of Throwback Thursday, we are going to go back in time … but not too far back. In fact, we are only going to go back about a month in time.
In the spirit of that thinking, below you will find every article published at FoodTruckr during the month of June (previews and links included).
Throwback Thursday: A Look Back At Last Month's Food Truck Articles
Sign up to receive the FoodTruckr Newsletter and we'll throw in our free guide: 6 Free Social Media Tools to Get People Talking About Your Food Truck.
Preview: "One of Arlo's most popular locations has maintained a steady 4.5 rating on Yelp for years. Their secret? According to Walling, it's simple: happy employees make for happy customers. At least at first, it's probably not in the budget to pay your employees a ton of money, but it's important to remember that your employees have their own lives, so respecting their time, scheduling needs, time-off requests and personal concerns will earn you loyalty more than an extra dollar could."
Preview: "If you are an aspiring food truck owner, then you have likely been browsing the web nonstop for advice when it comes to breaking into the food truck industry. You might have even ventured to a few food trucks and asked the owners how they broke into the industry, what their biggest struggles were, etc."
Preview: "In the spirit of that thinking, we have compiled some food truck advice from real food truck owners, and all of this advice can be found below."
Looking for Food Trucks For Sale? Check out this link for more details!
Preview: "In this article, we will cap off our mini-series that, like the title suggests, features advice from people who are currently tackling the food truck industry. Aspiring food truck owners, your dream is right around the corner, but make sure you take the advice below with you on this journey!"
Preview: "If you are looking for the perfect catering service for an event — whether it be a party, wedding, family reunion, parade, festival or you name it — then you should look no further than a food truck when it comes to your catering needs."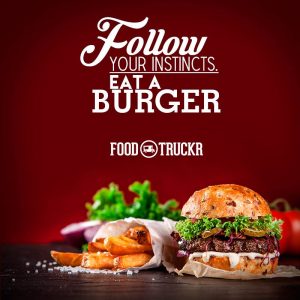 Preview: "Whether you are new to the mobile kitchen industry or have an established food truck business, the two guides that follow (one is technically a kit) will give you the information/advice you need to crush your dreams."
Preview: "This person will, ideally, take over your social media and marketing efforts. Not only will your business be able to keep your fans and followers engaged in the process, but these efforts will lead to more people coming to your food truck. This expert could already be on your team, or it might end up being an outside hire. Nonetheless, if another hire is in your budget … this hire will take your business to the next level."
About to join the food truck industry? If so, then make sure to check out the How to Start a Food Truck: The Definitive Guide.
Preview: "As a result, we are going to go all the way back to our interview with The Mobile Pub. If you are looking for a great story that features a unique food truck concept, then look no further than The Mobile Pub. This food truck is one of the main reasons why we love the food truck industry so much!"
Preview: "You're a food truck owner, and as a food truck owner, you aren't afraid to work 60 hours a week … at minimum. While it is easy to forget about the world outside of your food truck business, you can't forget about the outside world, especially if you plan on having some form of life outside of your business."
Preview: "In the spirit of it being Flashback Friday, and the 4th of July being right around the corner, we are about to look back at FoodTruckr's top party food ideas for the — you guessed it — 4th of July!"
Looking to build a new custom food truck? Check out this link for more details!
To dig your teeth into what FoodTruckr has to offer, make sure to like us on Facebook and follow us on Twitter, and also make sure to check out more content that we bring to the table.
There is no ads to display, Please add some