With 2018 right around the corner (can you believe it's already Nov. 15?!), we decided to dish out a special treat for food truck owners for this week's edition of Throwback Thursday.
Below, we will be providing articles that revolve around goals for food truck owners.
Here's the deal: 'Tis the season to make new goals for 2018.
Yes, you want to finish off this year strong and check off all of your 2017 goals, but it's never too early to look forward to a new year.
Throwback Thursday: How Food Truck Owners Can Conquer Their Goals In The New Year
Sign up to receive the FoodTruckr Newsletter and we'll throw in our free guide: 6 Free Social Media Tools to Get People Talking About Your Food Truck.
Preview: "Now is the perfect time for food truck owners to make new goals for 2017. Yes, you have to make new goals for 2017. That is how you continue to grow your mobile kitchen business. It's how you move forward year after year. You do not want to get complacent, especially in an industry as competitive as the food truck industry."
Preview: "After all, fall being around the corner means winter is almost here as well, and then 2018 will be here before we know it. This could be a problem because there are likely many food truck owners who are behind on their goals, and some who might not even reach their goals (don't worry, you are not alone, FoodTruckrs, and there's still plenty of time to turn things around)."
Looking to take your food truck business to the next level? If so, then The Food Truck Growth Kit has your name written all over it!
Preview: "Do you want to simply make better food and make more people happy with said food, or do you want to take your business to the next level by adding another food truck to the equation? The choice is yours. These are your goals, after. With that said, you have to include the secret ingredient when making your goals for 2017."
Preview: "Another season is on the horizon, which means new goals might be on the horizon as well, and even if they aren't, you are still likely chasing some of your 2017 goals."
Preview: "We already know you are an extremely motivated person. After all, it takes some real motivation to become a food truck owner, which you did. Now is where the real fun begins, though, so make sure you are willing to go the extra mile — and then some. If you really want to make your goals come true, then you can't get complacent. You have to be hustling nonstop. That's how you make your goals and dreams come true."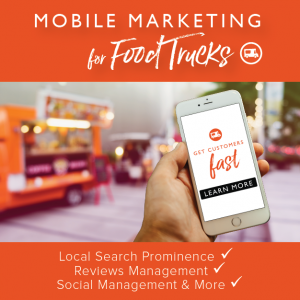 Preview: "More likely than not, you take your goals very seriously, and you also follow through with them. You are a food truck owner, after all, and becoming a food truck owner in the first place likely involved you creating goals, and then achieving them one by one."
Looking for Food Trucks For Sale? Check out this link for more details!
Preview: "If you can believe it, it's already November, which, of course, means December is right around the corner, and you know what that means…"
"It means a couple of different things: (1) It means the holiday season is rearing its head (for some places, the holiday season might have already started from a commercial standpoint), and that might be a blessing for FoodTruckrs who stay open during this time of the year for the simple fact that all of the shoppers need to eat. (2) There is only so much time left to reach your yearly goals, so now is the time to really put your foot on the gas pedal."
If you liked this article, then we encourage you to share your feedback, advice, questions and/or stories below!
Looking to build a new custom food truck? Check out this link for more details!
To dig your teeth into what FoodTruckr has to offer, make sure to like us on Facebook and follow us on Twitter, and also make sure to check out more content that we bring to the table.
There is no ads to display, Please add some