If you can believe it, it's already going to be April 2018 in a few days.
Just like previous years, this one is flying by.
With that in mind, we are about to visit the top 15 most-viewed FoodTruckr articles of 2018 so far.
The hope is that these articles can help food truck owners with their goals and businesses.
Check out the top 15 articles below, and good luck achieving even more success at your food truck!
Top 15 Most-Viewed FoodTruckr Articles Of 2018 So Far
Sign up to receive the FoodTruckr Newsletter and we'll throw in our free guide: 6 Free Social Media Tools to Get People Talking About Your Food Truck.
15.) The Best FoodTruckr Advice For Mobile Kitchen Owners From Last Week: Jan. 22-28
Sneak Peek:
Below, we will be dishing out a preview and link to every single article published at FoodTruckr last week. So, if you missed any of the articles for whatever reason, then now's the time to catch up, and gain some new strategies in the process.
14.) 15 Motivational Quotes For Food Truck Owners In 2018
Sneak Peek:
Note: If you want to join the food truck industry in 2018, then you can. If you want to take your food truck to new heights in 2018, then you can. You can do anything you want to do, and you can truly achieve as much success as you want to achieve. However, you have to be willing to put in the work, and you also have to learn from your mistakes and successes.
13.) Reasons To Love Food Trucks
Sneak Peek:
Why this is great for owners: You don't have to be stuck in one location. Not to mention, when you own a sit-down restaurant and the location turns out being less than desirable from a foot traffic standpoint (meaning you aren't attracting as many customers as you thought you would), you can't just move. The opposite rings true for food truck owners. If you don't like your location(s) for whatever reason, you can find a different location. Not to mention, you can also go to food truck events, and catering gigs are a breeze in the sense that everything is right there in your food truck. Your business, if you will, stays the same when it comes to cooking and serving food, because your business is mobile.
12.) Are You Currently Living Out Your Dream In The Food Truck Industry?
Sneak Peek:
They key is finding out why you aren't happy (every single reason), and then finding solutions to those problems. This can — and should — be everything you wanted it to be. While a food truck business owner typically has a lot to juggle, you really are cooking food for a living, and cooking is likely your passion. No one said following dreams and living them out was going to be easy, but you are working in the field of your dreams, to say the least, and you hold all of the cards since you are the owner of your own business.
Looking to take your food truck business to the next level? If so, then The Food Truck Growth Kit has your name written all over it!
11.) Why Entrepreneurs Make Good Food Truck Owners
Sneak Peek:
During the long hours at your truck, you have to remember why you are doing this — because you love to cook, and you want to be a success in the food truck industry. Likewise, when you are dealing with customer complaint after customer complaint, whether it is your business' fault or not, you have to remember why you are doing this.
10.) 15 FoodTruckr Articles That Will Help You Grow Your Mobile Kitchen Business In 2018
Sneak Peek:
So for the purposes of this article, we wanted to give food truck owners as much advice as possible, and said advice will, ideally, help you grow your mobile kitchen business in 2018. We plan on delivering this advice via articles that were published at FoodTruckr in the past. Taking that a step further, we are going to feature one sneak peek for each article and the links.
Are you currently doing any kind of email marketing or social media marketing? If so, then you should also be doing Facebook Messenger Marketing! Click here to find out more.
9.) Productivity Tips For Food Truck Owners
Sneak Peek:
It's not always easy to eliminate distractions when you have a bunch of people around you, and that can be the case whether you work in a coffee shop, at an office or in a food truck. With that said, you won't become the most productive person you can be until you eliminate distractions. Whether this means doing your most important tasks when you are alone, or when you have downtime, the choice is yours, but eliminating distractions can — and should — lead to your most productive work, and that could lead to your best work and you saving time.
8.) 3 Simple Ways To Make Your Food Truck Customers Happy
Sneak Peek:
Therefore, make sure to listen to your customers, whether it's an angry customer, a happy suggestion or whatever it might be. While you don't have to take every single request into account — because you are the business owner, and you have a good idea of what your business does and doesn't need — you should still learn from these requests. You don't have to make change after change, but you do need to adapt wherever you see fit.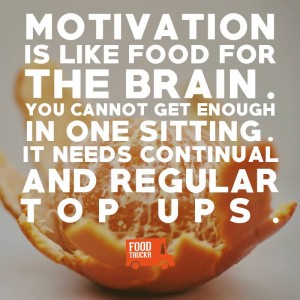 7.) How You Can Become A More Successful Food Truck Business Owner
Sneak Peek:
Your product is, of course, your food, and you should always be perfecting it. You can do that by listening to customer complaints, comments, suggestions and compliments. You can also achieve this by not getting complacent and always be thinking of ways to make your product better.
Looking for Food Trucks For Sale? Check out this link for more details!
6.) 3 Things You Must Do To Become A Food Truck Owner
Sneak Peek:
Not only do you have to put in the work to make your dreams come true, which could take years to happen, but you have to fight off the naysayers every step of the way … and stay just as passionate as you were the very first day you decided to embark on this journey. Plus, and especially if you want to become a food truck owner, you have to do everything above and come up with a ton of money to make your dream come true.
5.) 3 Ways For Food Truck Owners To Gain More Money
Sneak Peek:
This is one of the easiest ways to gain more money at your food truck, because it can lead to a great deal of money in just one day's worth of work. With that in mind, landing catering gig clients is likely easier said than done, but like with all things in life, the more you practice it, the easier it will become.
4.) Portland Food Trucks That Foodies Need To Try Immediately
Sneak Peek:
Just like so many other places, Portland has its fair share of food trucks, and if you consider yourself a food lover, then we have three food trucks that you need to try immediately.
3.) 3 Keys To Food Truck Success In 2018
Sneak Peek:
No, you are not going to make every single customer happy, because customer disputes do happen, but the main point is this: If your customers are not happy, then they might not return, they might tell their friends about their, in this case, lousy experience, they might leave a bad review or all of the above. All of those things could damage your credibility at your mobile kitchen business, so do everything in your power to become an expert in the customer service department in 2018.
2.) 3 Reasons Why Your Food Truck Business Isn't Achieving As Much Success As You Would Like It To
Sneak Peek:
However, if you are implementing strategies that aren't working (perhaps your social media networks aren't doing as well as you would like), you need to make changes. Now, we aren't saying you should be changing every little thing early and often. Every plan needs time to be carried out and executed, but if this plan has been given a shot for an extended period of time and it's still not seeing results, then it would be in your best interest to change it, no matter what the situation might be.
1.) 3 Things Food Truck Owners Typically Have To Give Up
Sneak Peek:
If you want to make it as a food truck owner, then you probably have to take a step back on your social life. This means going out on the weekends less. In general, you should be doing things to make your business better during your free time, whether that means updating menus, coming up with social media strategies, planning the employee schedule for the upcoming week, finding more catering gigs or whatever it might be.
Want to learn how to build a subscriber list for your food truck business? One of our managing partners here at FoodTruckr has put together an AMAZING FREE GUIDE that will teach you everything you need to know about getting started with Messenger Marketing! Click here to get your free guide.
There is no ads to display, Please add some