We know what you're thinking…
It's not even officially fall yet, so why should we embrace the pumpkin spice flavor right now? You might also be thinking that the pumpkin spice flavor doesn't relate to your food truck concept, or perhaps you think this trend is absurd. After all, there are even pumpkin spice treats for dogs now (what will they come up with next?).
Yeah, the pumpkin spice flavor has come a long way. Before, it was just lattes, and now it has become the king of fall, so much so that people are releasing pumpkin spice things well before Halloween (or fall, for that matter).
Sign up to receive the FoodTruckr Newsletter and we'll throw in our free guide: 6 Free Social Media Tools to Get People Talking About Your Food Truck.
So, we can understand if there are plenty of food truck owners out there who don't want to embrace this flavor, but hear us out.
Pumpkin spice is the flavor of fall, and whether it's a latte, a cookie or something outrageous, customers will travel far and wide just to sink their teeth into the next best pumpkin spice treat. You know what that means, right? Customers will travel to your truck for a pumpkin spice treat.
Looking for Food Trucks For Sale? Check out this link for more details!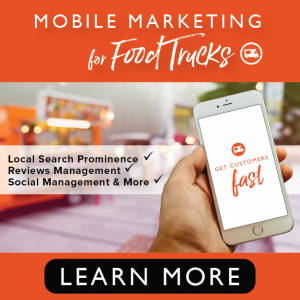 So here's what we suggest: Come up with the perfect pumpkin spice treat for your truck (it can be a latte, because people are still in love with them, or whatever you would like it to be), and then start marketing it like crazy via social media. You will literally lure people to your truck just to try out this new pumpkin spice dish, and while they are there, they will see how great your business is, which could lead to them ordering an entire meal.
Looking to take your food truck business to the next level? If so, then The Food Truck Growth Kit has your name written all over it!
The key in this industry is attracting and retaining customers. You have to pull out all of the stops if you want to make it to the top of the food truck industry. Plus, it's not like you are selling your soul here, because there are plenty of delicious pumpkin spice treats out there (such as Starbucks' famous — or infamous, depending on who you ask — Pumpkin Spice Latte, or PSL for short).
Yes, it's August and people are already raging about pumpkin spice lattes, but why not embrace it? Why not give your customers a little fall treat that they will love? Why not have fun with it?
Building a successful food truck business is all about building a great community, and this can only help it. Plus, why do you think so many businesses are jumping all over this trend? Spoiler: Because they are attracting customers and making money from it, more likely than not.
You don't have to 100 percent follow the trend either by serving your version of a latte — you could always get creative and come out with a unique side/meal/treat that incorporates the pumpkin spice flavor.
Whether you like it or not, pumpkin spice is going to take over every fall for the foreseeable future — because so many people love the pumpkin spice flavor, and they love to get excited about something, even if it is so small, in a world that is filled with so much hate and chaos.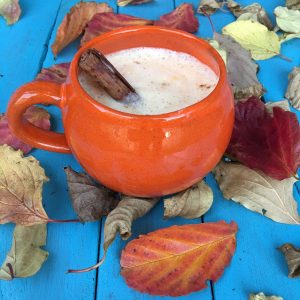 RELATED: 3 Things Food Truck Owners Have To Constantly Tell Themselves To Ensure Success
People love this flavor so much because of the taste, and it reminds them that fall, a typically welcomed change/season, is right around the corner (as well as the holidays).
This little tactic — incorporating a pumpkin spice item, that is — could lead to a little boost in traffic during fall, and what's not to love about that? You don't have to like the pumpkin spice flavor yourself, but you should embrace this yearly trend, a trend that's not going anywhere anytime soon. If nothing else, do it for your customers, your fans and your followers.
If you liked this article, then we encourage you to share your feedback, advice, questions and/or stories below!
Looking to build a new custom food truck? Check out this link for more details!
To dig your teeth into what FoodTruckr has to offer, make sure to like us on Facebook and follow us on Twitter, and also make sure to check out more content that we bring to the table.
There is no ads to display, Please add some