Over the past year or so, FoodTruckr has been featuring some amazing food trucks in highlight articles, if you will. Typically, we have been breaking up these food trucks by location, although that hasn't always been the case.
Today, we are going to bring some of those food trucks (and articles) together.
Therefore, below, we will be highlighting some of the food trucks we have featured in the past. A sneak peek for each food truck will be provided as well as the links to the articles.
If you fancy yourself a food lover, then you might be making a trip to one of these food trucks in the very near future.
Enjoy!
21 Food Trucks That Food Lovers Need To Sink Their Teeth Into
Sign up to receive the FoodTruckr Newsletter and we'll throw in our free guide: 6 Free Social Media Tools to Get People Talking About Your Food Truck.
No Brakes Cafe & Espresso: "If you are a coffee lover of any kind, then No Brakes Cafe & Espresso might be your one-stop shop — and new favorite coffee shop, if you will — for all things coffee."
On Tots: "If you are a fan of tots (especially tots that are loaded with deliciousness), then On Tots might be the first stop you make when you are in Portland next."
Potato Champion: "Potato Champion has some amazing-sounding fries, to say the least. For example, Satay Poutine, Palak Paneer Fries, PB&J Fries and so many others can all be had at this Portland food truck."
The Fat Shallot: "The Fat Shallot has food lovers covered in so many different food departments. After all, they have the Grilled Cheese, which features "muenster cheese melted between slices of sourdough with sautéed spinach and caramelized onions.""
Babycakes: "Personally, we thought the Burger Baby with Cheddar-Rosemary Tater Tot Waffle Bun looked too good to be true, but, of course, this food truck has plenty of unique options in the pancake department as well."
The Happy Lobster Truck: "The Happy Lobster Roll looks great, the Angry Lobster Roll looks great, the Fried Haddock Sandwich looks great … and pretty much everything on this mobile kitchen's menu looks like a must-have."
Looking to take your food truck business to the next level? If so, then The Food Truck Growth Kit has your name written all over it!
Cousins Maine Lobster: "To make a long story short, Cousins Maine Lobster serves up the best of the best when it comes to lobster rolls; however, this food truck also serves up dishes like lobster quesadillas, lobster tots and we will just stop there, because we know your taste buds are probably running wild."
The Grilled Cheese Truck: "The Grilled Cheese Truck serves up, as you can imagine, grilled cheese sandwiches. With that said, this isn't your father's grilled cheese sandwich we are talking about. No, The Grilled Cheese Truck offers up some rather unique sandwiches, such as the Goat Cheese Melt, Brie Melt and The Cheesy Mac 'n' Rib."
The Lobos Truck: "When it comes to a great bite to eat in the food industry, The Lobos Truck, The Grilled Cheese Truck and Cousins Maine Lobster are straight up crushing the game. And now that your taste buds are likely going crazy, it is up to you to satisfy your cravings by heading to one of these trucks (or all of them) ASAP!"
The Rooster Truck — Los Angeles: "The Rooster Truck is all about its breakfast food. In fact, here's the truck's slogan: "Making Breakfast Dope Again." Picking just one item from this truck was not an easy feat, but for the purposes of this article, we are going with the Rico Suave."
Fried Egg I'm In Love — Portland: "Two things: (1) Fried Egg I'm In Love is actually a food cart, but we're still going to count it — because it is too good not to mention. (2) You're going to be in love every single day you eat at this place."
The Breakfast Food Truck — North Carolina: "Just like the two food trucks/carts before it, The Breakfast Food Truck has so many breakfast items that you need to try at some point; however, we couldn't help but notice the Breakfast Bowl. Why? Just take a look at this gem from the truck's Instagram page."
Are you currently doing any kind of email marketing or social media marketing? If so, then you should also be doing Facebook Messenger Marketing! Click here to find out more.
Plant Food For People: "Whether you are in the mood for tacos, tortas or nachos, Plant Food For People is the place for you. Trust us when we say this: The jackfruit tacos are to die for!"
The Frankenstand: "Whether you go with The Creature, The Witch or whatever it might be, you know you are getting a spookishly delicious meal every time you travel to The Frankenstand."
Word Of Mouth: "Clearly, Word Of Mouth is crushing the vegan game, and soon enough, you could be crushing one of their delicious meals, such as the Western Cheeseburger, Fried Chick'n Sandwich, Munchwrap and the list goes on and on — this food truck really knows how to create some delicious vegan meals!"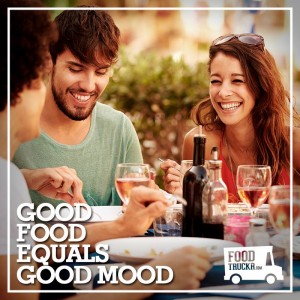 Urban Espresso — Los Angeles, California: "In terms of the actual coffee this wonderful place serves, it makes anything from lattes to hot chocolate. Yes, Urban Espresso can even do a Pumpkin Spice Latte. With that in mind, they are very customizable. Just take it from their website to figure that one out:"
Grouchy John's — Las Vegas, Nevada: "The Grouchy John Frappe sounds too good to be true: "Grouchy John Frappe – The drink so good we made it our signature drink. It combines White Chocolate and Amaretto together with coffee and milk. Get this now!""
The Traveling Cup — Mesa, Arizona: "The Traveling Cup offers teas, lattes, signature lattes, chai and so much more. So whether you are looking for something that packs a punch in the caffeine department, such as an Americano, or something more flavorful, such as a vanilla spiced chai, this food truck likely has you covered. And, if you're looking for delicious photos, then you have to head on over to the The Traveling Cup Instagram page."
Looking for Food Trucks For Sale? Check out this link for more details!
Monsta Lobsta Truck: "Do you like seafood? Better yet, do you like lobster rolls? If so, then Monsta Lobsta Truck is for you. This food truck's Maine lobster rolls are said to be too good to be true, and if you don't believe us, then you need to try this mobile kitchen immediately."
Around the World Burgers: "Just check out some of these amazing burgers you can order at this burger paradise:"
Captain's Burger: "Melted Cheddar, Lettuce, Tomato, and Applewood smoked bacon with a Dark, thick rum and pepper BBQ sauce."

Exotica Burger: "Cheddar Cheese, Applewood Smoked Bacon and Peanut Butter Sauce"

Polynesian Sweet Burger: "Lettuce, Swiss, Grilled Pineapple, Applewood smoked bacon with a Teriyaki/Pineapple Glaze"
Jerk It Cuisine: "If you are a fan of the famous Jamaican jerk chicken, then you are about to be a fan of Jerk It Cuisine."
While we wish we could have featured every food truck business out there, we did our best to highlight a wide variety of food trucks, and from all over the U.S. Needless to say, there are so many amazing food trucks in America, and more and more food trucks are popping up all over the place on top of that.
There is a food truck for everyone, and that is one of the many different reasons why we love this industry so much. This industry is flooding with unique recipes and food truck concepts, and there are also mobile kitchens sprouting up all across America.
If you have yet to visit one of the food trucks mentioned above (or a food truck in general), then we encourage you to venture to one in the near future. One thing is for sure: Your taste buds will surely appreciate it.
If you can't make it to one of the food trucks above, then fear not — because there is, more than likely, a mobile kitchen or two lurking around in your area, or at least close by.
Happy eating, food lovers!
Have a favorite food truck? Feel free to feature it in the comment section below! After all, we love hearing great stories about mobile kitchens, and in this wonderful industry, there are so many great stories to go around.
Want to learn how to build a subscriber list for your food truck business? One of our managing partners here at FoodTruckr has put together an AMAZING FREE GUIDE that will teach you everything you need to know about getting started with Messenger Marketing! Click here to get your free guide.
There is no ads to display, Please add some