Los Angeles, California is flooding with amazing food trucks. In fact, if you are a fan of food (who isn't?), or are wanting to join the mobile kitchen industry, then L.A. might be the perfect place for you!
It surely doesn't hurt that a food truck owner can stay open year-round in L.A. as a result of the beautiful weather — you might have heard.
Nonetheless, the next time you are in Los Angeles, you have to try out the three food trucks below, as they are flooding with deliciousness, if you will.
Note: While we only are naming off three food trucks to try out in Los Angeles, there are so many other great food trucks lurking around in this great city, but it is impossible to name off every single one.
And now, let the drool fest begin!
3 Los Angeles Food Trucks That Foodies Need To Try Immediately
Sign up to receive the FoodTruckr Newsletter and we'll throw in our free guide: 6 Free Social Media Tools to Get People Talking About Your Food Truck.
Cousins Maine Lobster is literally taking over the food truck scene! After all, not only will you find one of their trucks in Los Angeles but places like Atlanta, Las Vegas and Orlando as well (and that is just the beginning).
To make a long story short, Cousins Maine Lobster serves up the best of the best when it comes to lobster rolls; however, this food truck also serves up dishes like lobster quesadillas, lobster tots and we will just stop there, because we know your taste buds are probably running wild.
If you want otherworldly lobster, then this is the place for you — it's really that simple.
Looking to take your food truck business to the next level? If so, then The Food Truck Growth Kit has your name written all over it!
The Grilled Cheese Truck serves up, as you can imagine, grilled cheese sandwiches. With that said, this isn't your father's grilled cheese sandwich we are talking about. No, The Grilled Cheese Truck offers up some rather unique sandwiches, such as the Goat Cheese Melt, Brie Melt and The Cheesy Mac 'n' Rib.
And for all of the dessert fans out there — we see you! — this food truck has greats like the S'mores Melt.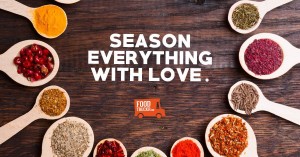 If you are a fan of grilled cheese sandwiches (of course you are!), and if you are wanting to add a little twist to said grilled cheese sandwiches, then this is 100 percent the place for you. Of course, The Grilled Cheese Truck also serves up the Plain & Simple Melt, which is, in a nutshell, a classic grilled cheese.
If you are a fan of comfort food, then The Lobos Truck needs to be your new favorite food destination. Case in point: The Lobos Truck makes American classics like burgers, fries and macaroni and cheese. Of course, this food truck adds its own unique twist to its dishes.
For example, the Diablo burger has these tasty ingredients on it: "1/3 lb. Grass-Fed Angus Patty with grilled onion, cheddar & jack cheese, garlic aioli, romaine, tomato & a big dose of our Diablo sauce."
The Lobos Truck even has its own Hot Pockets, if you can believe that!
When it comes to a great bite to eat in the food industry, The Lobos Truck, The Grilled Cheese Truck and Cousins Maine Lobster are straight up crushing the game. And now that your taste buds are likely going crazy, it is up to you to satisfy your cravings by heading to one of these trucks (or all of them) ASAP!
The Lobos Truck, The Grilled Cheese Truck and Cousins Maine Lobster, you are the reason why we love the food truck industry so much!
If you don't live in Los Angeles, or California, we wouldn't blame you if you booked a trip to L.A. just to try these trucks. They. Are. That. Good.
RELATED: Flashback Friday: A Look Back At Some Invaluable Food Truck Maintenance Tips
If you liked this article, then we encourage you to share your feedback, advice, questions and/or stories below!
Looking to build a new custom food truck? Check out this link for more details!
To dig your teeth into what FoodTruckr has to offer, make sure to like us on Facebook and follow us on Twitter, and also make sure to check out more content that we bring to the table.
There is no ads to display, Please add some