Calling all foodies!
If you are a food lover (who's not?), and if you just so happen to live in New York, are currently visiting or plan on visiting in the near future, then you have to take a bite out of the New York food truck scene at some point.
In the spirit of that thinking, we are about to unleash three New York food trucks that you have to try as soon as … well, immediately!
We hope you have a big appetite, because you are more than likely going to want to try out all three of these mobile kitchens during your journey. Happy eating!
3 New York Food Trucks That Foodies Need To Try Immediately
Sign up to receive the FoodTruckr Newsletter and we'll throw in our free guide: 6 Free Social Media Tools to Get People Talking About Your Food Truck.
Everyone has taken down a hot dog or two in their time. With that in mind, most people probably stick with basic toppings when it comes to their dogs (such as ketchup, mustard and things of that nature). Not everyone has had a hot dog with Asian-inspired toppings, though. That is where Asia Dog comes into the picture.
Just to get a little taste, if you will, of what Asia Dog brings to the table, look no further than the ITO, which consists of "Japanese curry + homemade kimchi apples."
In terms of the dog, you can choose between beef, organic beef, chicken or a veggie dog. Clearly, you have a good amount of options right off the bat. Of course, the toppings are the fun part, and Asia Dog is flooding with a twist when it comes to their toppings, and hot dogs in general. This food truck is perfect for people who are looking for a different style of hot dogs.
Looking to take your food truck business to the next level? If so, then The Food Truck Growth Kit has your name written all over it!
If you are going to be in New York, then of course you are going to have a slice of pizza at some point! And if you are trying to have the best pie possible, then look no further than Jiannetto's Pizza, a place that dishes out "an award winning Grandma Thin-Crust Sicilian Pie."
Here's the deal: Whether you go the pizza route or sandwich route, your taste buds are going to be in heaven during every single bite. This place is that good!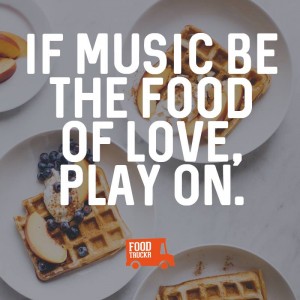 You can eat and enjoy now, and then thank us later (better yet, you can thank Jiannetto's Pizza!). Nonetheless, pizza in New York is a no-brainer, so don't be afraid to eat at this food truck more than once!
RELATED: 3 Los Angeles Food Trucks That Foodies Need To Try Immediately
Who doesn't like to sink their teeth into a Philly cheesesteak? Well, if you can relate, then Phil's Steaks needs to be on your must-eat list when you are in New York.
The best part about this food truck? Other than the fact that these cheesesteaks are oozing with deliciousness, there is so much variety when it comes to the menu. After all, you can go with the Whiz Steak, the Shroom Steak, the Pizza Steak and that is really just the beginning.
If you are looking for a great cheesesteak place in New York, whether you are on vacation or fancy yourself a local, then Phil's Steaks is the place for you!
There are so many food trucks in New York, and places to eat at in general. We are talking about New York, after all. With that in mind, there are so many other great New York food trucks you have to try in the very near future. These were just three trucks that are too good not to try.
New York, you are one of the main reasons why we love the food truck industry so much — you know, because there are so many otherworldly mobile kitchens to choose from!
If you liked this article, then we encourage you to share your feedback, advice, questions and/or stories below!
Looking to build a new custom food truck? Check out this link for more details!
To dig your teeth into what FoodTruckr has to offer, make sure to like us on Facebook and follow us on Twitter, and also make sure to check out more content that we bring to the table.
There is no ads to display, Please add some