You know why we love the food truck industry? Simple. Because there are so many different trucks to choose from, meaning the food options are limitless.
Case in point: There are plenty of food trucks lurking around all across America that are currently crushing the coffee game. And now that we mentioned that little detail, we will be looking at some food trucks today that are perfect for — you guessed it — coffee lovers.
If you fancy yourself a coffee drinker, then you're going to want to try out one of these coffee food trucks at some point (or better yet, all of them). With that said, we wish we could have listed off every coffee truck out there, but we simply couldn't — because there are so many.
Enjoy, and happy Wednesday, coffee aficionados!
Food Trucks That Are Perfect For Coffee Lovers
Sign up to receive the FoodTruckr Newsletter and we'll throw in our free guide: 6 Free Social Media Tools to Get People Talking About Your Food Truck.
Wondering what Urban Espresso is all about? Look no further than the bio below (via urbanespresso.coffee):
Urban Espresso is Los Angeles and Orange County's finest provider of onsite espresso bars and food truck services. We are perfect for weddings, movie sets, corporate events, conferences and private parties. Staffed by skilled baristas and talented chefs, and dedicated to bringing you fresh, local, simple, delicious food, Urban Espresso is here to make your event the most talked about of the season.
In terms of the actual coffee this wonderful place serves, it makes anything from lattes to hot chocolate. Yes, Urban Espresso can even do a Pumpkin Spice Latte. With that in mind, they are very customizable. Just take it from their website to figure that one out:
The drink menu for our coffee bar consists of standard espresso beverages, such as lattes and cappuccinos, as well as a specially curated flavored drink menu. This portion of the menu can be as customizable as you would like, and we look forward to collaborating with you on it.
To see what this food truck is all about before you visit it, make sure to check out the Urban Espresso Instagram page.
Looking for Food Trucks For Sale? Check out this link for more details!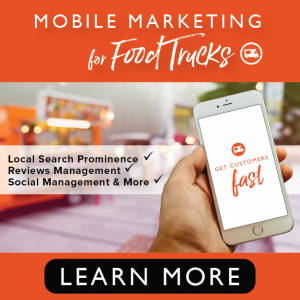 Whether you are looking for a blended drink, an iced drink, a hot drink, a smoothie or whatever it might be, Grouchy John's has you covered.
We are a big fan of their story (via grouchyjohns.com):
Our story is simple:

We like coffee, we like making coffee and we like making people who drink coffee (and other drinks) happy.

It's a perfect combination of our passion and your happiness, hence our catch phrase "caffeinated happiness."
The Grouchy John Frappe sounds too good to be true: "Grouchy John Frappe – The drink so good we made it our signature drink. It combines White Chocolate and Amaretto together with coffee and milk. Get this now!"
However, with fall in the air, the Dirty Chai Tea Latte sounds like a serious winner: "Dirty Chai Tea Latte – A Chai Tea Latte combined with a fresh shot of espresso."
If you are wanting to see picture proof of how awesome this food truck is, then make sure to check out the Grouchy John's Instagram page.
RELATED: 3 Ways To Incorporate A Side Hustle In The Food Truck Industry
Looking to take your food truck business to the next level? If so, then The Food Truck Growth Kit has your name written all over it!
The Traveling Cup, as you can imagine, specializes in all things coffee, and just like the two food trucks above, it has a great story to tell (via travelingcup.com):
Brittney Willis had a dream of opening a coffee cafe' that gave its customers the unique experience of tasting espresso from all over the world.  The concept would be called, "The Traveling Cup". Each cup would take the customer on an adventure to a land far away.
To check out the entire story, make sure to follow this link to the food truck's website.
Now, let's talk coffee.
The Traveling Cup offers teas, lattes, signature lattes, chai and so much more. So whether you are looking for something that packs a punch in the caffeine department, such as an Americano, or something more flavorful, such as a vanilla spiced chai, this food truck likely has you covered. And, if you're looking for delicious photos, then you have to head on over to the The Traveling Cup Instagram page.
The mobile kitchen industry is flooding with amazing stories and otherworldly food, as you can see from the three food trucks above.
Happy coffee drinking!
Have a favorite coffee food truck or coffee joint? Make sure to share it below!
Want to learn how to build a subscriber list for your food truck business? One of our managing partners here at FoodTruckr has put together an AMAZING FREE GUIDE that will teach you everything you need to know about getting started with Messenger Marketing! Click here to get your free guide.
If you liked this article, then we encourage you to share your feedback, advice, questions and/or stories below!
Looking to build a new custom food truck? Check out this link for more details!
To dig your teeth into what FoodTruckr has to offer, make sure to like us on Facebook and follow us on Twitter, and also make sure to check out more content that we bring to the table.
There is no ads to display, Please add some