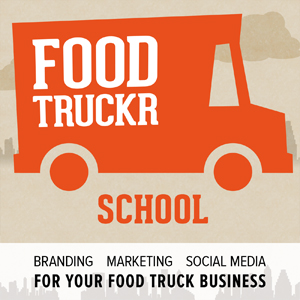 Imagine having a job that you've worked hard to earn, making great money, and then quitting entirely to do something completely brand new.
Well, that's exactly what today's guest, Jeremie Banet has done. He has recently quit his full-time job as a successful fund manager on Wall Street to go full-time with a brand new food truck.
Alongside Jeremie's wife, Nissa, they will be starting a food truck (that isn't yet on the road at the time of this recording), that will serve the Los Angeles and Orange County (CA) areas with classic French bistro cuisine – Le CROQUE.
In this episode, you'll hear from both Jeremie and Nissa as they begin their journey together. You'll hear why Jeremie decided to quit his job, and what the reaction was like from the people around him.
You'll also hear how Nissa has been smartly fine-tuning her recipes while waiting for the truck to be ready for the road, and how they've been able to leverage traditional media at the same time.
Inspiring, educational, and we all truly with Jeremie and Nissa success with Monsieur Madame!
Links and Resources from the Show:
Right-click here to download the MP3 file
Thanks for Listening, and if you enjoyed it…
Please leave a rating and review on iTunes, and share with your friend and family if you'd like! Thanks so much, and we'll see you in the next episode of The FoodTruckr School Podcast!
There is no ads to display, Please add some