We've been talking lately in the "How to Start a Food Truck" series about how to buy an affordable food truck with all the right equipment for your business. After all, the inside of your truck is incredibly important—it dictates what you can cook and how easy it is to cook it! But while the equipment inside matters, it's the outside of your truck that will draw attention when you're parked on the street or setting up shop at a local festival.
Our latest FoodTruckr Hero, East Side King of Austin, TX, understands the value of eye-catching art work. Each of their food trucks and brick and mortar locations (including one spot that's inside a local bar!) features the bold, colorful art of Peelander-Yellow, whose work includes animals, lots of movement, and bright hues like yellow, purple, coral, and green.
Check out these photos of their trucks: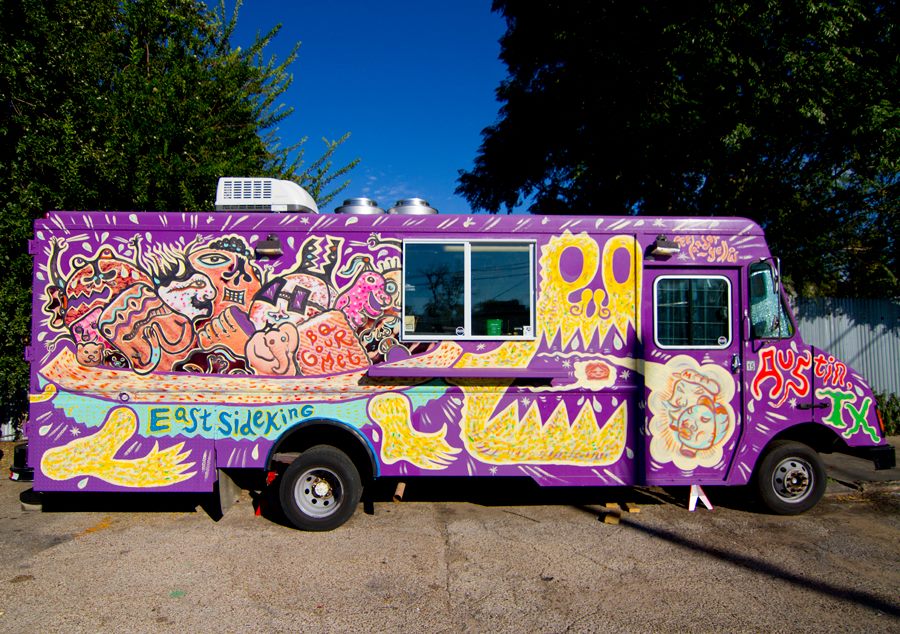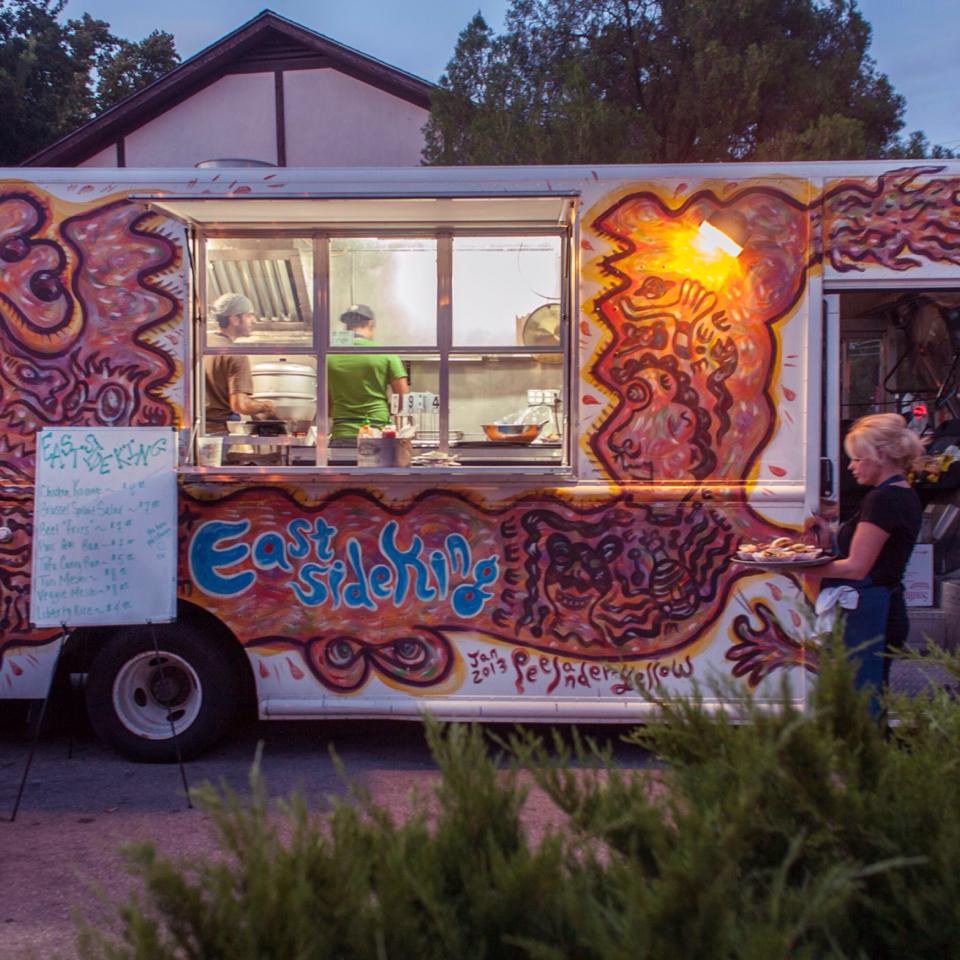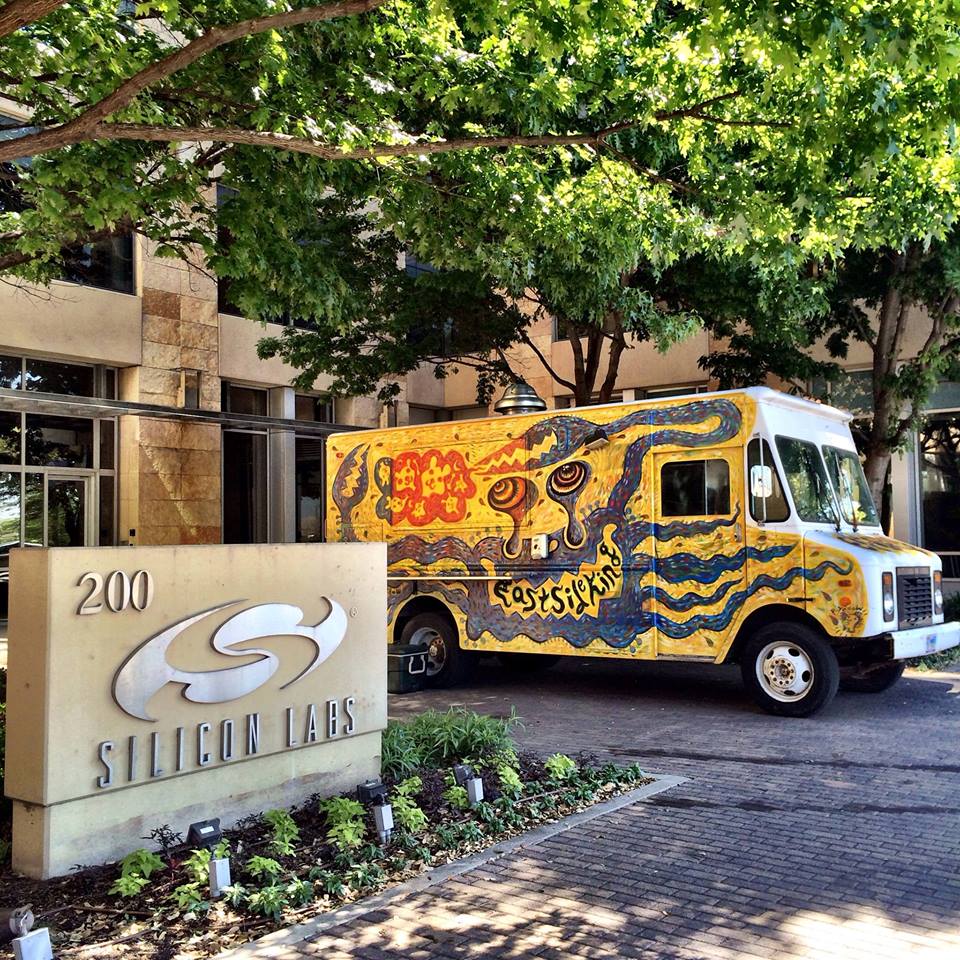 And this photo from the inside of one of their brick and mortar locations: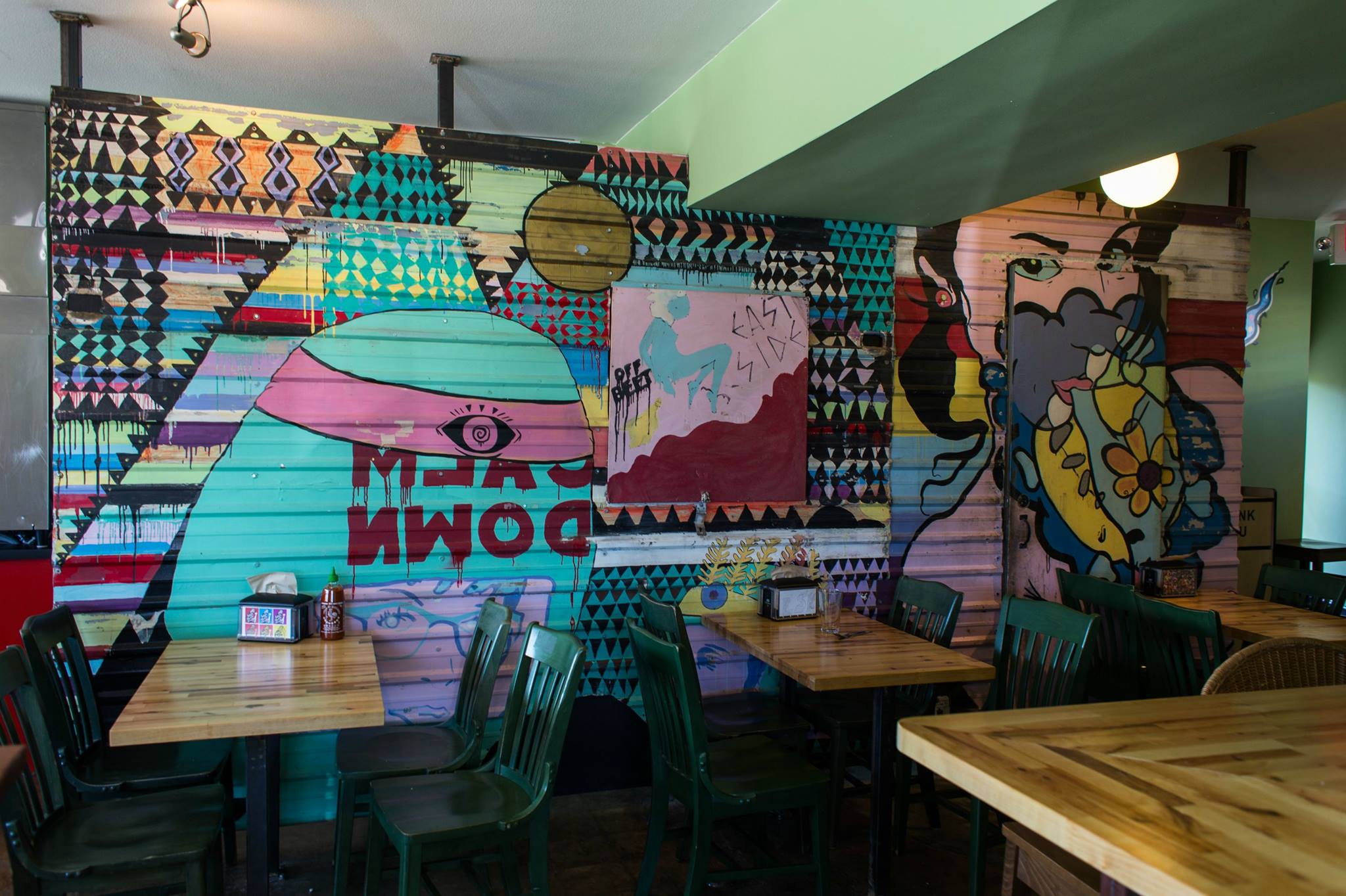 Turns out that beautiful piece of art is actually the exterior panel from their original trailer! What an incredible way to celebrate the success of a new location while still paying homage to their beginnings.
East Side King's glorious artwork clearly grabs attention from passersby—but we also love how it defines their brand from the get-go and also reflects the local culture of Austin. This is one truck that gets what food trucks are all about: creativity, fun, and delicious food that you won't find anywhere else.
Owners Paul Qui and Moto Utsunomiya started the truck while they were working at another Austin restaurant and looking for a creative way to experiment with new dishes. Their menu is Asian-inspired and full of both small bites and meal-sized orders suitable for lunch or a late night snack.
Whether you check them out at one of their regular locations or hire them for a catering gig, East Side King brings the same flair for creativity and love of artistic imagination to everything they do, which is why they're our latest FoodTruckr Hero. We'll definitely be keeping an eye out to see what this inventive truck does next!
images from East Side King's Facebook page