Here at FoodTruckr, we spend a lot of time offering advice and strategies to help you take your food truck business to the next level. But we also believe in having fun and taking time to celebrate your achievements—which is why we're so excited to introduce you today to our brand new column.
Every Monday in FoodTruckr Heroes, we'll be profiling a food truck or community member who's doing great things for the industry. Whether it's a truck that's doing their part to popularize street food culture or an organization that's working to better their city's local laws, this is the place where we'll honor everyone who inspires us to run this very site.
So without further ado, let's welcome the first star of our brand new column: The Grilled Cheese Truck!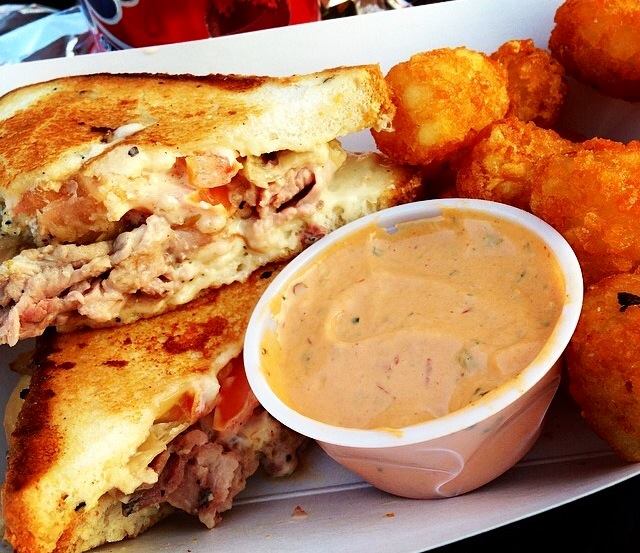 Now, if you've spent much time around the food truck industry, you've probably heard of The Grilled Cheese Truck, a delicious rolling restaurant dedicated to the fine art of cooking up gourmet grilled cheese sandwiches.
Since they first started roaming the streets of Los Angeles in 2009, this truck has amassed a giant following and even expanded their business to include trucks in the far-off lands of Phoenix and Austin. We've also talked about them here on FoodTruckr before—after all, any food truck as wildly successful as this one has plenty of lessons to offer others who are just getting into the industry!
The Grilled Cheese Truck is all kinds of awesome, but today we want to focus on their incredible fan following. These FoodTruckrs have more than 71,000 Twitter followers and over 50,000 Facebook fans on their main page alone. That's a lot of hungry fans who receive multiple updates every day on where their favorite food truck is heading next.
How do they keep so many followers entertained? Let's look at what this truck is doing right on social:
Making Consistent Updates: If you want to know where The Grilled Cheese Truck is heading next, it's easy to find out through their Facebook or Twitter pages. The truck sends out multiple updates each day with their upcoming and current locations. They also post messages when they leave a spot and thank the fans who came out to see them. What a positive way to let fans know you're closing up shop—while also reminding them where they can find you next! These social media pros get an A+.
Posting Tasty Photos: Posting photos and eye-catching updates is key on social media, and The Grilled Cheese Truck does a stellar job of putting their menu center-stage. Scroll through the past few days of posts and you're bound to find at least a couple pics of gooey, stringy, melty cheese and perfectly crispy, golden-brown bread.
Having a Good Time: Your food truck is a business above all else, but it should also be a lot of FUN. The crew over at The Grilled Cheese Truck knows how to keep things entertaining for themselves and for their fans. Their Facebook and Twitter followers enjoy regular "build your own" sandwich suggestions, updates and photos from the latest events they're attending, and of course, a healthy dose of silly memes.
From their mouthwatering food photography to their regular location updates, The Grilled Cheese Truck knows how to give fans what they want on social media—and they've built up a major fan following to prove it. Way to go, guys! You're doing really gouda!
images from The Grilled Cheese Truck's Facebook page
There is no ads to display, Please add some