As a food truck owner, you have a lot on your mind. It's attached to the job description, really.
After all, you are a business owner, and business owners tend to have a million different things racing through their minds throughout the day.
While there are likely a million different things on a food truck owner's mind throughout the day, below you will find five things that every owner can likely relate to.
Sign up to receive the FoodTruckr Newsletter and we'll throw in our free guide: 6 Free Social Media Tools to Get People Talking About Your Food Truck.
5 Things That Are Likely On Every Food Truck Owner's Mind
5.) Work-Life Balance
Okay, so you might not be thinking about work-life balance how an entrepreneur would, because you can't just stop what you're doing during the middle of the day and go to the gym, a conference or something along those lines, for you have to be at your truck when it is open.
However, you are likely thinking about work-life balance in the sense that you wish you could better balance your work and your life.
Now, if you don't have this worry, then you are either extremely motivated and have your foot on the gas pedal nonstop, or you have already conquered the feat that is having a healthy work-life balance. One way or another, living the life you want to live — every single day, might we add — has likely been on the mind many, many times, and that's where the work-life balance aspect comes into play.
4.) Increasing Sales
As a business owner, you naturally want to increase sales. After all, the higher your sales are, the more money you make.
While everyone's dreams are different, there is typically one constant: People want to be well-off — they don't want to have to worry about money.
Looking for Food Trucks For Sale? Check out this link for more details!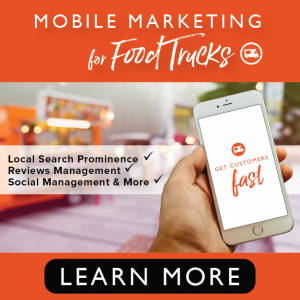 3.) Vacation/Time Off
You're a hard-working food truck owner, which means you probably haven't had a day off in what feels like a lifetime. Therefore, you have likely been caught daydreaming about the beach, mountains or wherever your dream vacation takes place.
Sure, you love being a food truck owner, and you wouldn't trade the life of a chef for anything, but that doesn't mean you don't think about vacation and/or time off from time to time.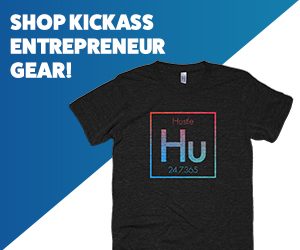 2.) The Food Itself
Food is likely always on the mind for food truck owners.
When you aren't cooking the food, you are taking orders. When you aren't taking orders, you are purchasing inventory (in other words, the food). When you aren't purchasing inventory, you are creating new menus. The list could go on and on.
Your love for food has led to one thing: You constantly thinking about food. In no way is this a bad thing. We are just saying food is likely always on the mind of a mobile kitchen owner. Your life revolves around food, and how cool is that?
Looking to take your food truck business to the next level? If so, then The Food Truck Growth Kit has your name written all over it!
RELATED: 3 Ways To Win The Holiday Season At Your Food Truck
1.) The Customers
How often does this scenario happen for you: You open up shop for the day … and you are just sitting there waiting for the first customer to arrive. This might feel like an eternity for some owners, but it is really only a few minutes to an hour max (of course, everyone's situation is different).
Nonetheless, customers are always on the mind, or at least they should be, for these are the people who you are trying to sell your product to.
Customers are on the mind when you are cooking their food, when you are taking their orders, when you are devising your plan for a food truck event or catering gig, when you are coming up with new recipes, when you are crunching numbers, etc.
It's only natural to have these folks on your mind, really.
Food truck owners have plenty on the mind throughout the day, and it certainly varies from owner to owner, but all owners have likely had the five things above on the mind at one point or another.
If you liked this article, then we encourage you to share your feedback, advice, questions and/or stories below!
Looking to build a new custom food truck? Check out this link for more details!
To dig your teeth into what FoodTruckr has to offer, make sure to like us on Facebook and follow us on Twitter, and also make sure to check out more content that we bring to the table.
There is no ads to display, Please add some