For this week's version of Throwback Thursday, we decided to go way back in time to the most popular/viewed article ever posted on FoodTruckr.com.
To get to that article, we had to go all the way back to Oct. 1, 2013. The article is titled 50 Food Truck Owners Speak Out: "What I Wish I'd Known Before Starting My Food Truck."
As you can imagine, it's flooding with invaluable knowledge/advice/tips, and it comes from food truck owners.
So, if you're trying to succeed in this industry (why wouldn't you be?), then you're going to want to sink your teeth into this article, and take all of the wonderful advice to heart.
Okay, without further ado, let's go back in time, and in Throwback Thursday fashion.
Note: We are going to include a preview of the article, but if you want to dig into everything the article has to offer, then make sure to click on the included link below.
Throwback Thursday: A Look Back At FoodTruckr's Most Popular Article Of All Time
Sign up to receive the FoodTruckr Newsletter and we'll throw in our free guide: 6 Free Social Media Tools to Get People Talking About Your Food Truck.
50 Food Truck Owners Speak Out: "What I Wish I'd Known Before Starting My Food Truck"
"Do you remember the enthusiasm you felt upon that initial spark: "Hey! I should open a food truck!" What would you say to yourself now, these many moons later? Would you warn yourself off, or encourage yourself forward? We at FoodTruckr wanted to know, and we bet you do too. So we asked food truck owners from across the country one simple question: What's the one thing you wish you'd known before you started your food truck? Oh boy, did you all deliver with the advice! From the cynical to the hilarious, you shared tremendously practical insights for any aspiring food truck owner (or those that may want some reminders). This is precisely the type of knowledge we here at FoodTruckr aspire to curate and share in our quest to offer the ultimate business resource for the entire food truck owner community. The advice starts with can't miss business fundamentals."
Looking for Food Trucks For Sale? Check out this link for more details!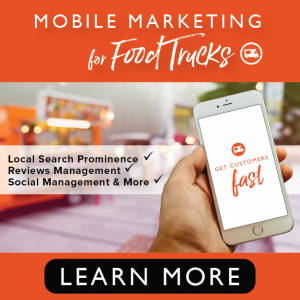 Here are some of the topics that are covered in this article:
Regulations and Permits
Planning the Business
The Day to Day: Time and Money
Prep Time
Events
The Trucks
Social Media and the Fans
To read the entire article, make sure to follow this link.
RELATED: Why Food Truck Owners Should Embrace The Pumpkin Spice Flavor
Looking to take your food truck business to the next level? If so, then The Food Truck Growth Kit has your name written all over it!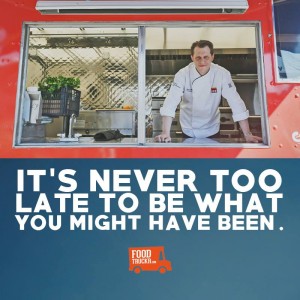 If you're looking for more advice when it comes to the food truck industry, then we suggest you reading the three articles below (previews and links included).
3 Things Food Truck Owners Have To Constantly Tell Themselves To Ensure Success
"If you really want to be a success in the food truck industry, then you should take the entrepreneurial approach, which is basically hustle, hustle, hustle. There is no time to get complacent in the food truck industry, because on top of running a business, you have to cook up a storm in the kitchen — and that's really just the beginning."
Food Truck Owners Can Finish The Last Few Months Of 2017 Strong With These Tips
"Look back at your goals now, and preferably on a daily/weekly basis for the rest of the year. Too many people create goals, write them down, get super motivated for a few weeks … and then that comes to a screeching halt in no time. That's because they take their eyes off of the prize — which is making their goals come true — and they stop looking at their actual goals."
2 Simple Yet Effective Ways To Gain More Exposure At Your Food Truck
"Everyone wants more customers, and everyone wants to increase their sales, but so many people just say they want those things, and then they back that up by going through the motions/not taking action. We understand, though, because food truck owners literally work 10-plus hours a day, and it's always go, go, go with them. Breaks and vacations are few and far between."
If you liked this article, then we encourage you to share your feedback, advice, questions and/or stories below!
Looking to build a new custom food truck? Check out this link for more details!
To dig your teeth into what FoodTruckr has to offer, make sure to like us on Facebook and follow us on Twitter, and also make sure to check out more content that we bring to the table.
There is no ads to display, Please add some