Spring is here, which means summer is right around the corner. That, of course, means the busy season is almost here (for some food trucks, it might have already arrived). In the spirit of taking your business to the next level this summer, and attracting more customers than you have ever attracted before, you would be wise to incorporate some meals/foods that have "spring" and "summer" written all over them.
Therefore, we have unleashed three foods that your customers would love to see during this time of the year. Add your own twist to them and start incorporating them on your menu ASAP.
Sign up to receive the FoodTruckr Newsletter and we'll throw in our free guide: 6 Free Social Media Tools to Get People Talking About Your Food Truck.
Foods That Your Customers Would Love To See During This Time Of The Year
Hot Dogs And Hamburgers
Ice Cream — And Other Cold Treats
Steak And Ribs
Hot Dogs And Hamburgers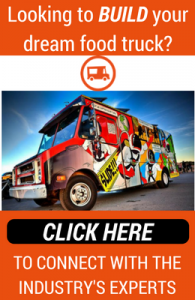 Nothing screams pool party — well, at least when it comes to food — quite like hot dogs and hamburgers. These two delicacies, if you will, are the keystones of summer food and barbecuing.
If hot dogs and hamburgers don't really relate to your food truck concept, then you can do one of two things: (1) Add them to the menu as a daily special, even if it is only once in a blue moon. (2) Add your own twist. For example, if you have a Mexican food concept, then incorporate chili cheese dogs.
You're the artist in the kitchen (aka a chef), so it's up to you to get creative.
Ice Cream — And Other Cold Treats
People don't usually eat ice cream during the winter. As a result, this dessert is huge when the temperatures really start to heat up. Of course, the same can be said about other cold treats.
The best part: Ice cream (and other cold treats) can basically be added to any menu, no matter what your food truck concept might be. The power of desserts cannot go unnoticed, and your customers will surely be eating said desserts all spring and summer long.
RELATED: 3 Creative Yet Basic Ways To Make Your Food Truck Environment More Enjoyable. Spoiler: Start playing music at your food truck.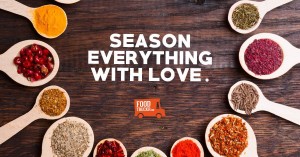 Steak And Ribs
Just like hot dogs and hamburgers, steak and ribs are huge during summertime/BBQ season. Now, you do not have to add these items to your food truck menu, especially if they don't relate to your concept, but you could attract a ton of customers this summer by doing so. After all, your customers will surely venture to your truck if you market it as Steak Day or Ribs Day.
No matter what you decide to do with your menu this spring/summer, it's never a bad idea to change things up in hopes of attracting more customers.
Looking to build a new custom food truck? Check out this link for more details!
To dig your teeth into what FoodTruckr has to offer, make sure to like us on Facebook and follow us on Twitter, and also make sure to check out more content that we bring to the table.