There's one thing many food truck owners don't like talking about … but it's so important nonetheless.
Enter, in Throwback Thursday fashion, licenses and permits.
If you want to run your business, and park it in certain places, then things like licenses and permits need to come into play before you — you guessed it — start making and selling food at your mobile kitchen.
With that in mind, we're going to go all the way back to May 28, 2014, a day in which FoodTruckr published this gem: How to Start a Food Truck 19: Organize Your Licenses and Permits.
To display this message, we are going to provide a preview of the article below as well as the link.
Throwback Thursday: Organize Your Licenses And Permits For Your Food Truck Business
Sign up to receive the FoodTruckr Newsletter and we'll throw in our free guide: 6 Free Social Media Tools to Get People Talking About Your Food Truck.
Can you believe summer is almost here? Food truck season is officially upon us, the warm weather is here to stay, and today's lesson marks the end of Unit 5 on making your business official in the "How to Start a Food Truck" series. If you've been following along, you're getting a lot closer to the reality of cruising the streets and serving hungry customers. Keep up the great work!

There was a lot of legal mumbo jumbo in last week's lesson as we explained how to register your food truck business as a legal entity, and today's lesson on licenses and permits will have a lot of the same. We know, we know—it's complicated information and it's not as fun as testing your recipes or buying your food truck was. Nonetheless, it's all necessary work, and we again recommend bookmarking this installment in the series so that you can refer back to it as you begin going through all the paperwork for your business.

So, what's on today's menu? We'll walk you through some of the licenses and permits that you'll need to sell food from a food truck, as well as some of the requirements you must fulfill as an employer. Then, we'll show you how to stay organized and keep everything together while you're researching the local requirements in your area and applying for various documentation.
We don't want to give away the entire article (which is why we provided the link to it above, and will be providing it again below), but we are going to drop a few key points, and you can find said key points below.
Looking for Food Trucks For Sale? Check out this link for more details!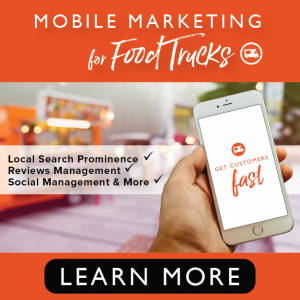 1. Tax Registration

Most food truck owners will need an Employer Identification Number (EIN) and will need to register for additional licenses and tax-specific identification numbers in their states. We covered these topics in last week's post, and you can also find more information by clicking on the links from the SBA page.

2. Business Licenses

Before you can begin operating your food truck, you'll need some general business licenses from your state, as well as a Food Service Establishment Permit. You can find more information on these licenses and the Food Service Establishment Permit from the SBA, and we'll cover some information on additional food truck-specific permits you may need later in this post (under the "Food Truck Laws" heading).

3. Local Permits

In addition to the state licenses, you will also most likely need several local licenses from your city or county (or both). Each city has different requirements, so it's important to find out what's required in your area by visiting the links provided by the SBA.

These are a few of the most common permits you'll encounter:

Alarm Permit
Business License and Tax Permit
Health Permit
Signage Permit
Zoning Permit

Some permits recommended by the SBA for restaurants (such as a building permit) won't be relevant to you as a food truck operator—but you will need to keep them in mind if you ever decide to expand to a brick and mortar location.
Read the entire article by following this link.
Looking to take your food truck business to the next level? If so, then The Food Truck Growth Kit has your name written all over it!
During the journey that is becoming the best food truck owner you can possibly be, we hope this Throwback Thursday article can do you wonders. After all, this type of info — you know, laws, regulations, permits, licenses, etc. — is rather important in the mobile kitchen industry.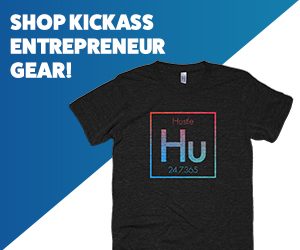 If you liked this article, then we encourage you to share your feedback, advice, questions and/or stories below!
Looking to build a new custom food truck? Check out this link for more details!
To dig your teeth into what FoodTruckr has to offer, make sure to like us on Facebook and follow us on Twitter, and also make sure to check out more content that we bring to the table.